Teen used cell phone to capture chilling audio of her killer: Police
A 14-year-old girl's cell phone captured a chilling recording of the man who would kill her and her friend in the remote woods of northern Indiana last week, police said Wednesday.
The unknown killer ordered the girls "down the hill" in a frightening recording investigators found on Liberty German's cellphone.
The bodies of Liberty and 13-year-old Abigail Williams were discovered Feb. 14 -- one day after they were reported missing -- in a rugged wooded area off the trail some 60 miles northwest of Indianapolis.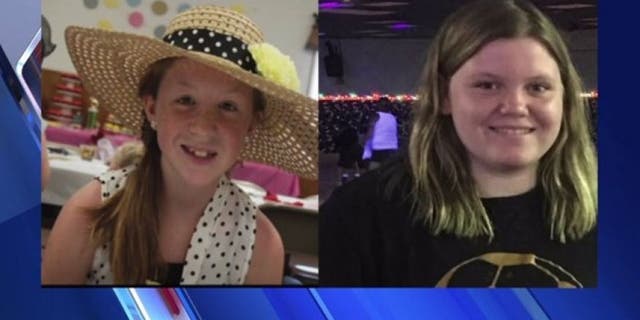 On Wednesday, Indiana State Police played a clip of a man's voice during a news conference where officials appealed for more tips from the public and announced that $41,000 in reward money had been raised.
"This young lady is a hero, there's no doubt," Indiana State Police Sgt. Tony Slocum told reporters, according to the Indy Star.
"To have enough presence of mind to activate that video system on her cellphone, to record what we believe is criminal behavior that's about to occur," Slocum said.
Liberty also captured an image released by police last week of a man walking near the hiking trail outside Delphi about the time she and Abigail disappeared.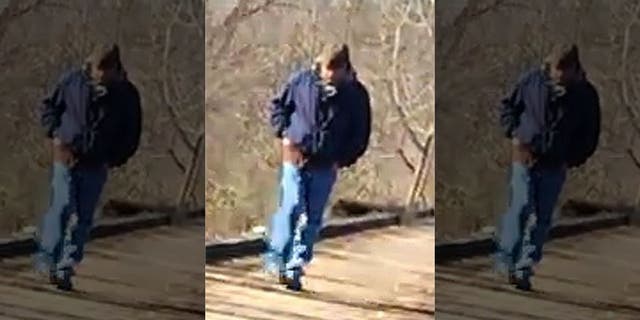 Police posted the image as well as the audio on the Indiana State Police's website in the hopes someone will recognize the man.
Capt. David Bursten said investigators aren't certain the voice was that of the photographed man whom investigators are calling the main suspect in the deaths. That man hasn't been identified and no arrests have been made.
Officials declined to release more information about how the girls were killed and what else Liberty might have recorded on her phone.
Greg Massa, assistant special agent in charge of the FBI's Indianapolis Division, said as many as 20 FBI agents have been assisting state and local investigators.
The girls' bodies were found after a massive search about a quarter-mile from an abandoned railroad bridge that's part of a trail system where the teens planned to go hiking during a day off school in Delphi, a rural community of about 3,000 people.
Anyone with information on the murders is urged to call 844-459-5786 or email abbyandlibbytips@cacoshrf.com. Tips can remain anonymous.
FoxNews.com's Cristina Corbin and the Associated Press contributed to this report.