Teen suspect in Arizona woman's slaying in custody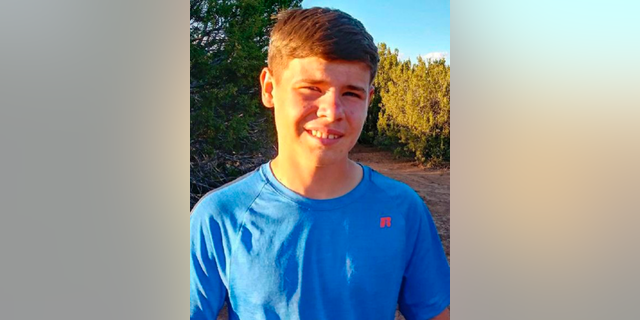 PHOENIX – A 14-year-old boy sought in the shooting death of a woman in eastern Arizona has been taken into custody, authorities said Wednesday night.
The Navajo County Sheriff's Office said the teen is a suspect in the killing of 54-year-old TerriLynne Collins during a struggle at her family's getaway property and future retirement home. Deputies said they took the teen into custody without incident Wednesday evening.
Phoenix-area lawyer Ernest Collins Jr. said he was on the phone with his wife who had called him as she went to a trailer on the rural property 160 miles northeast of Phoenix in response to a text for help from the couple's 18-year-old daughter.
Collins told The Associated Press that he was able to hear much of what happened during the fatal encounter in Concho, a small rural community.
Trooper Kameron Lee, an Arizona Department of Public Safety spokesman, provided the victim's identity but told the AP that investigators did not want to release additional information on the circumstances of the incident, including how TerriLynne Collins was killed.
Collins, an attorney in Mesa, was distraught at times during a phone interview with the AP.
He said he didn't immediately understand what was going on when his wife called him after midnight and woke him from a deep sleep. She was apparently walking to the trailer where their daughter and the daughter's friend were staying at the time.
As he listened to his wife confront the intruder, "I finally realized that she had someone at gunpoint," Collins said.
He immediately called a neighbor in Concho and asked her to send her husband to the Collins' property. The neighbor said he should call 911 instead. When Collins did that, he was told deputies were already dispatched and he believed his wife had called 911 before heading for the trailer.
Collins said he then got back on the call from his wife and heard her speak with the intruder, whom he thinks was wearing a ski mask and was armed with a knife.
"I heard my wife telling him, 'You're just a kid, you're just a stupid kid and you're going to ruin your life,'" Collins said.
The conversation went back and forth, with the suspect telling Collins' wife to shoot him in the head, the husband said.
"I'm yelling as loud as I can through the phone to shoot the (expletive), shoot him," Collins said.
Collins said his wife yelled at their daughter and her friend to run from the trailer and they did, with the daughter hearing a gunshot as she got outside.
"My wife did not come out of the trailer," the husband said.
Concho Elementary School District Administrator Steve Yoder said the boy was enrolled as a seventh-grader at the school for 10 days before switching back to home schooling two weeks ago.
Collins said his wife of nearly 21 years was a devout Christian and "a very devoted mom" to their six children and that she loved the Concho area, where they planned to retire. "Everything that we ever wanted was up there and now it's just gone."
He said he didn't know the suspect.
___
Associated Press reporter Clarice Silber contributed to this report.