Teen on his way to spring break in Florida busted with 7 cases of beer, marijuana in truck, cops say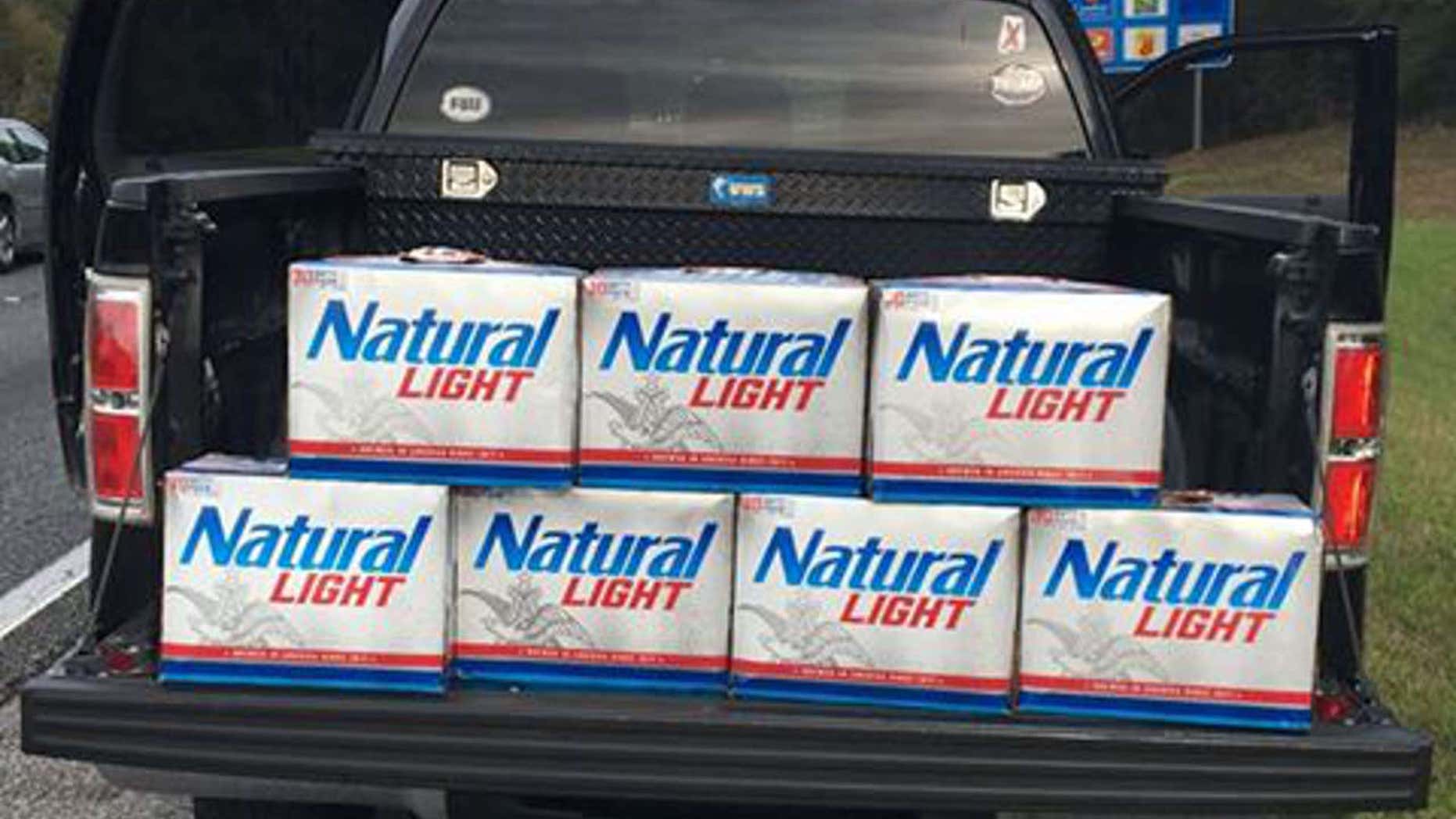 A 19-year-old University of Alabama student speeding toward some spring break festivities was arrested in Florida Friday after police say they found seven cases of beer and marijuana in his pickup truck.
Alden Whiteside was stopped by the Okaloosa County Sheriff's deputies on Interstate 10 on suspicion of driving recklessly while he was on his way to the town of Destin, Action News Jax reported.
A deputy found the cases of Natural Light in Whiteside's truck as well as marijuana in the center console, authorities said.
Authorities said Whiteside was also carrying a fake driver's license.
Whiteside was charged with possession of marijuana and possession of alcohol by someone under the age of 21, KTRK-TV reported.
The Okaloosa County Sheriff's Office posted a picture of the truck on Facebook with a message to spring breakers.
"If you're only 19 years old and heading to spring break in Destin with seven 30 pack cases of beer in your truck, marijuana in the center console, and an altered driver's license to make your age 24, you probably don't want to be speeding and driving recklessly on Interstate 10. Going to jail," the message read.