Teen hitches ride on semi-truck for 55 miles through Indiana, cops say
A runaway teenager from Ohio used a risky means of transport to get across Indiana: Riding on the exterior catwalk of a semi-truck.
Indiana State Police said in a news release the 17-year-old boy, who was not identified, was found riding on the truck around 9 a.m. Tuesday at a weigh station on Interstate 65 in Seymour, located about 60 miles south of Indianapolis.
"We were just running trucks through like we do every day just weighing them," State Police Motor Carrier Inspector Mike Buckley told FOX59. "And I happened to catch a face coming out behind one of the trucks on the tractor."
Buckley said the teenager was crouched down on the catwalk platform between the cab and trailer of the truck. When the teen realized he had been spotted, Buckley said he slipped and fell off the truck, which had stopped to be weighed at the station.
"Oh, it was very obvious there was a person sitting back there," he said.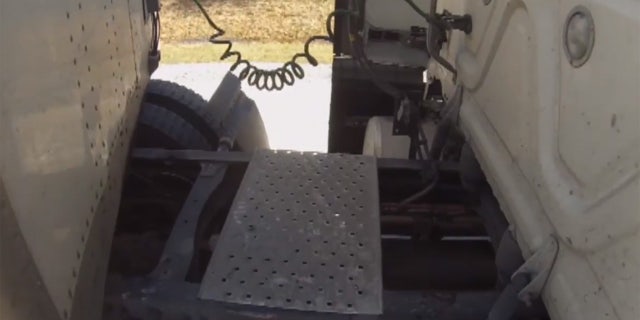 The inspector then called an ISP trooper stationed at the facility, and the trooper tried to track down the truck as it started to drive away.
"He chased the truck down the ramp, got the truck stopped at the end of the ramp, and the kid was gone," he told FOX59. "So we started searching the truck, and he had actually climbed under the truck."
"I've heard stories of people hitching rides on trains, but never semis."
When police eventually found the 17-year-old, Buckley said he was covered in diesel fuel and grime, only wearing a hooded sweatshirt on a morning when temperatures were in the low 40's.
"The driver had no clue he was even back there," Buckley said. "He was very shocked. He was very scared, thinking the kid could have fell off."
Indiana State Police told FOX59 the teenager had originally run away from Shelby, Ohio and went with a friend to Louisville, KY.
After his friend got a ride back to Ohio, the 17-year-old was left behind. So he hopped on the back of the semi at a truck stop in Louisville without knowing the driver's destination.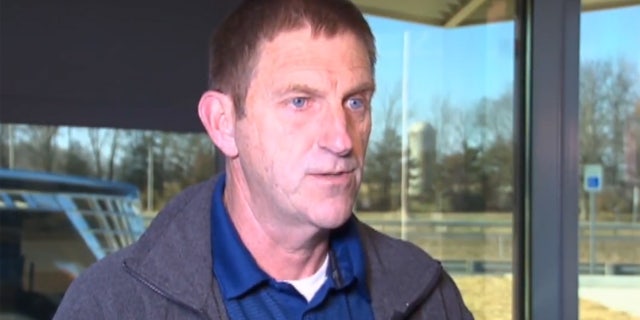 The teen rode on the outside of the truck through southern Indiana for 55 miles before Buckley spotted him at the weigh station in Seymour.
"He was very lucky he didn't fall off between Kentucky and here," Buckley said. "I've heard stories of people hitching rides on trains, but never semis."