Teen charged in beating disabled man, broadcasting it on Facebook Live gets probation
A Chicago woman involved in the beating of a mentally disabled man that was broadcast on Facebook Live pled guilty Friday to a hate crime and was sentenced to four years probation.
Brittany Covington, 19, entered her plea in a case that received national attention because it involved an 18-year-old disabled white man and four blacks who taunted him with profanities against white people and President Trump. Covington narrated the video of her and three others torturing the man.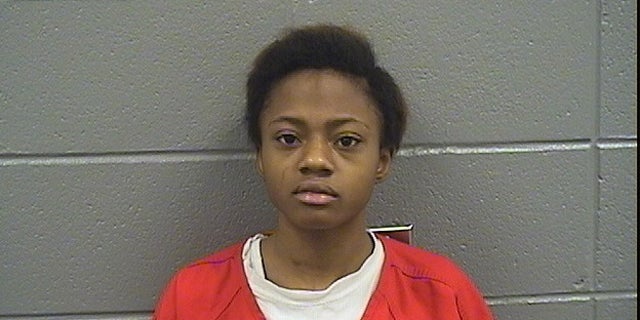 The victim disappeared in January and his family said they received text messages from him claiming he was being held hostage. Jordan Hill, one of the four friends charged, picked the victim up at a McDonald's in Streamwood in a stolen van. Hill and the victim previously knew each other from high school, the Chicago Sun-Times reported. The two reportedly drove around for three days.
FAMILY OF CHICAGO-AREA MAN TORTURED IN FACEBOOK LIVE VIDEO SPEAKS OUT
The video captured the four suspects taunting him and cutting his clothes after a "play fight" in Covington's sisters' apartment. The video showed a wound on top of the victim's head and him being pushed by one of the attackers. A neighbor threatened to call police, which resulted in the four suspects raiding her apartment and stealing her property, police said. The victim was able to escape during that time. Officers found the victim in torn clothing a block away from the apartment.
The videos sparked outrage including condemnation from then President Barack Obama who called the acts "despicable."
Covington has been behind bars since January when the video, which she narrated, surfaced. Her three co-defendants remain in custody and their cases are pending.
4 SUSPECTS IN ATTACK ON MENTALLY DISABLED MAN DUE IN COURT
In exchange for pleading guilty to committing a hate crime, aggravated battery and intimidation, prosecutors dropped a kidnapping charge and others.
The judge ordered Covington to not use social media for four years. She also must perform 200 hours of community service.
The Associated Press contributed to this report.