Teen accused of killings, eating man's face showed odd behavior, journal entries before deaths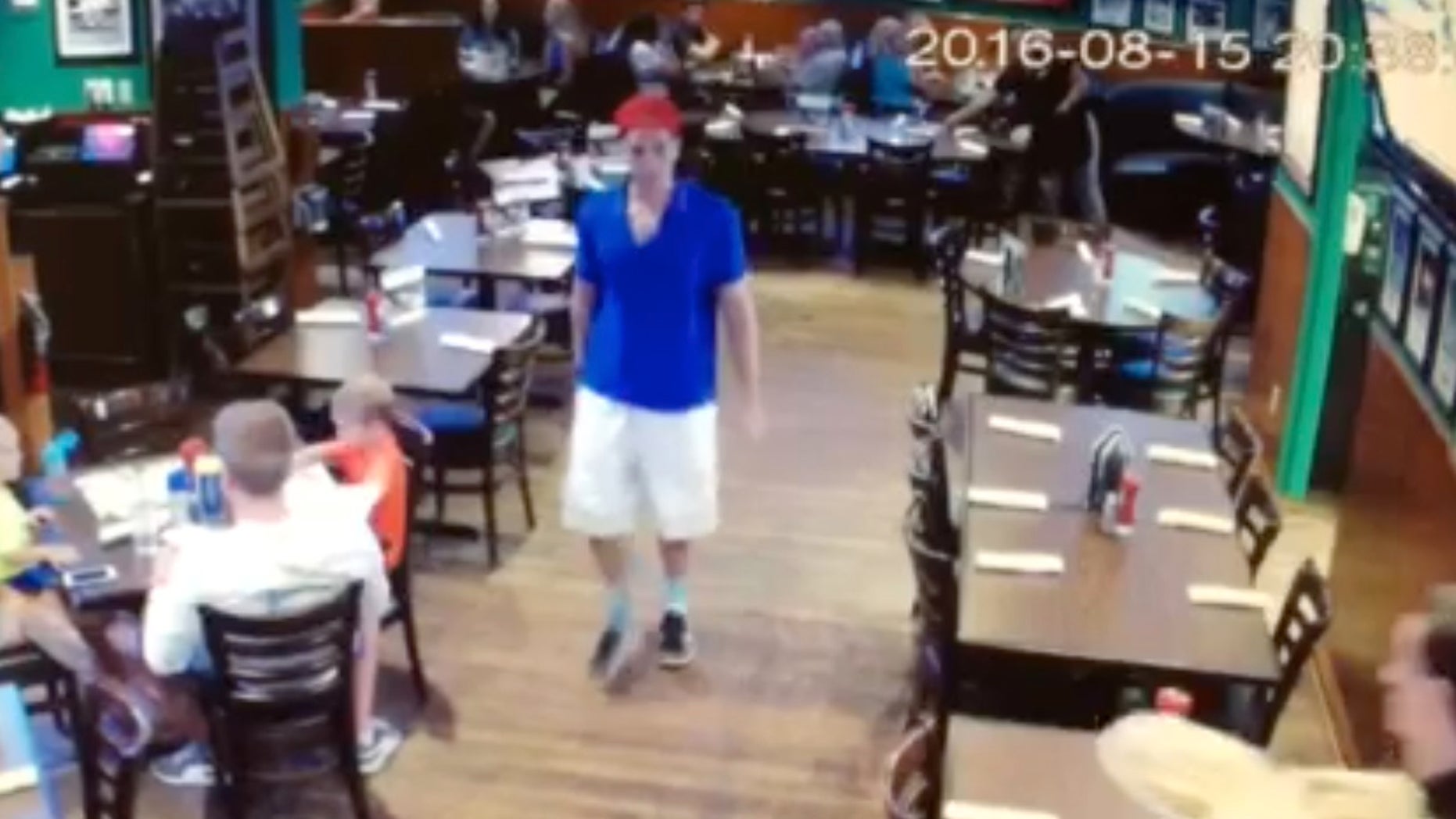 The 19-year-old college student accused of killing a couple and eating the dead man's face wrote in a journal about "anxiety I feel inside" and rapped in a YouTube video about having "a psycho side" shortly before officials say he engaged in the shocking rampage.
Austin Harrouff was found to have only a trace amount of marijuana in his system – no detectable hallucinogens – when he allegedly beat and stabbed John Stevens, 59, and his 53-year-old wife, Michelle Mischon, outside their Tequesta-area home on Aug. 15, according to an FBI toxicology report released Wednesday. He has pleaded not guilty to first-degree murder and other charges.
But other evidence points to a possible mental illness, which Harouff's attorney, Nellie King, said her client suffers from.
FACE-BITING SUSPECT'S DAD BELIEVES HE WAS POISONED
Harouff, using the name AustiFrosti, uploaded a video shortly before the killings to his YouTube account in which he rapped that he's "got a psycho side and a normal side. I've lost my mind, help me find it," The Palm Beach Post reported.
The 19th Judicial Circuit State Attorney's Office also released hundreds of documents in the case on Wednesday, including a trove of Harouff's writing.
"Do you know what it feels like to be so afraid to speak? Becoming a bully 'cause all the bullies bullied me," Harrouff wrote in one undated document viewed by The Palm Beach Post. "[Expletive] man, I just wanted to be accepted. The anxiety I feel inside feels like I internally bleed."
Harrouff also exhibited odd behavior in the days and hours before the grisly murders.
His mother told police Harouff claimed to have superpowers and was sent to help people. He allegedly had his bed moved to the garage because he thought there were demons in the house. Harouff's sister, Haley, played for detectives an audiotape of Harrouff saying, "All this pain and sorrow because I solve all problems people have" and "I've become almost immortal, I have to die one day." Haley Harrouff told detectives she had found her brother wandering the house one night saying he had the power to open locked doors. A friend, Samuel Polacek, said Harrouff showed up at his door, asked him his birthdate and then left. He returned and they went to the beach. Polacek said during the drive, Harrouff claimed to be half-animal, half-human.
Harrouff's father, Wade Harrouff, told investigators that they had gone for a walk the afternoon before the killings and came across two turtle shells. He said his son pulled out a knife and said something was going to happen. He said he convinced his son to put away the knife, which was later found near the victims. He said his son then sprinted off, but when he returned he said he was hungry so they drove to a nearby sports bar.
Wade Harrouff said that after they were seated, his son complained that the food was taking too long and left. Harrouff apparently walked to his mother's house nearby, where she said she found him about to drink cooking oil. She said she told him to stop. She said she soon found him eating a bowl of cooking oil mixed with cheese. After Wade Harrouff called her, she took her son back to the restaurant.
His father says that when his son returned to the table, he grabbed his son by the shirt and told him to stop acting strangely. He said his son cocked his fist but didn't swing. Instead, he left.
Surveillance video from the restaurant shows him calmly walking out about 45 minutes before the stabbings. He apparently walked the 4 miles to the victims' home, which was near his father's house. It is unknown how the encounter started, but Stevens and Mishcon were known to sit in their garage with the door open, watching television and chatting with passers-by.
Deputies had said when they arrived at the couple's home, they found the then-muscular former high school football player and wrestler in his underwear, making animal noises and biting Stevens' face as he pinned the man's body to the driveway.
According to court documents, one deputy ordered Harrouff off Stevens at gunpoint while another used an electric stun gun on him but he wouldn't let go. Snyder has said the deputies didn't shoot Harrouff because they feared hitting Stevens.
Finally, a deputy with a dog arrived and its bites enabled deputies to subdue Harrouff. Mishcon's body was found in the garage.
Harrouff, who had no previous arrest record, told deputies, "Help me, I ate something bad" and then admitted it was "humans" as he spit out a piece of flesh, court documents show. He begged deputies to kill him after they pulled him off Stevens, according to the records.
"Shoot me now, I deserve to die," Harrouff said.
The Associated Press contributed to this report.