Teen accused of killing classmate was 'smiling and laughing' during attack, reports say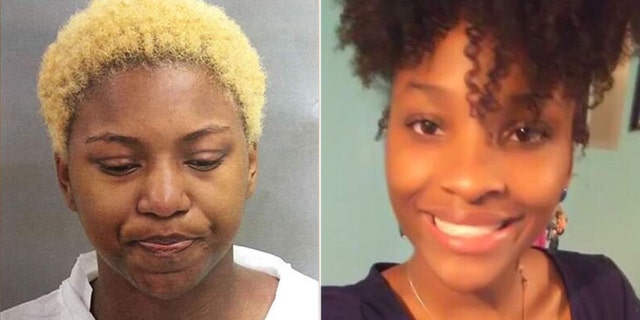 A Michigan teen accused of fatally stabbing a classmate was "smiling and laughing" during the attack, according to reports.
Two dozen students watched in horror as Tanaya Lewis, 17, killed Danyna Gibson, 16, with a kitchen knife in a classroom Wednesday at Fitzgerald High School in Warren, Mich., Fox 2 Detroit reported Friday.
"Witnesses said the defendant was smiling and laughing as she was chasing the victim," Detective Donald Seidel of the Warren Police Department told a judge Friday, WXYZ-TV reported Saturday.
One blow penetrated Danyna's heart, the station reported.
Prosecutors said Lewis screamed, "I'm going to kill her" as a teacher tried to shove her out of the classroom, according to the station.
Police said there was animosity between the two straight-A students over a boy.
Lewis is being held without bail on a capital murder charge.
She said "yes" to the judge when asked if she understood that she is facing life behind bars without parole.
Danyna's family is soliciting funds on GoFundMe for her funeral.
The Associated Press contributed to this report.