Teen accused of being fake doctor indicted in Virginia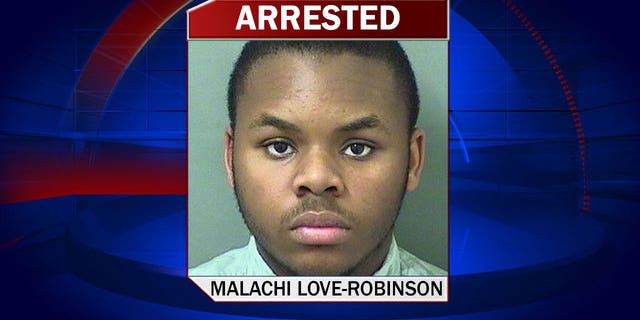 NEWYou can now listen to Fox News articles!
STAFFORD, Va. – A teenager who has previously been charged with impersonating a doctor in Florida has been indicted on fraud charges in Virginia.
Malachi Love-Robinson, 19, was arrested last September and charged with false statements to obtain credit, obtaining money by false pretenses and identity fraud after authorities said he tried to purchase a $35,000 vehicle at a car dealership in Stafford, Virginia. He was formally indicted by a grand jury on Jan. 3, according to the Palm Beach Post.
According to officials, Love-Robinson was accompanied by an elderly woman, who he claimed was his relative, to help him finance the vehicle. But employees at the dealership became suspicious after they discovered the 19-year-old had been previously arrested on fraud-type charges in Florida.
CLICK TO READ THE STORY AT FOX5DC.COM