Mystery of tech CEO found shot dead, family killed in mansion fire deepens; brother arrested for setting own home ablaze
The brother of a man who was found shot dead outside his burning New Jersey mansion as part of an apparent quadruple homicide was arrested on Wednesday, after officials disclosed that he set his own home ablaze earlier the same day.
The body of Keith Caneiro, the 50-year-old CEO of tech company Square One in Asbury Park, was discovered in the front of the home with at least one gunshot wound, NJ.com reported, citing law enforcement sources. The gunshot was not believed to have been self-inflicted.
Three other bodies were found inside the mansion - his wife Jennifer Caneiro, 45, and their two children. The children were both under 10 years old. All three bodies found in the home appeared to have been stabbed, WNBC-TV reported.
Hours after the discovery, the Monmouth County Prosecutors Office announced that Keith's brother, Paul Caneiro, of Ocean Township was arrested and charged with aggravated arson, in regards to a fire that occurred at his home early Tuesday morning.
"Prosecutor Christopher J. Gramiccioni will be addressing the press later on this afternoon to provide updates on this arrest, as well as yesterday's fire in Colts Neck," the prosecutor's office said. "Stay tuned for more details."
The apparent killings of the family came hours after a fire was reported at 5 a.m. at the home of Caneiro's brother in Ocean Township, located about 10 miles away. Paul Caneiro lives at his Ocean Township residence with his wife, Susan, and neighbors told NJ Advance Media that he was upset with "tears in his eyes," after the fire at his home.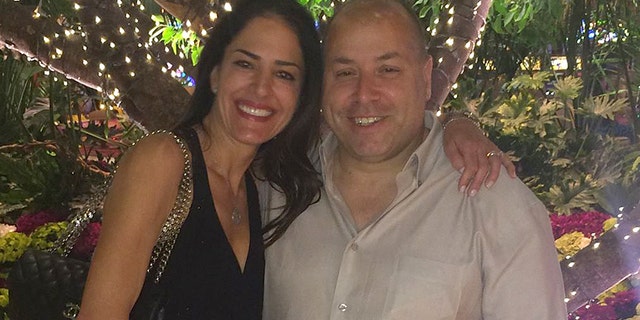 Paul Caneiro is listed as the vice president of his brother's company.
Monmouth County Prosecutor Christopher Gramiccioni, who has not released the identities of the bodies found at the mansion, said that a medical examiner was still investigating how the four people died.
"It's important to emphasize that we have no reason to believe that anyone in the community is in any danger at this time," he added.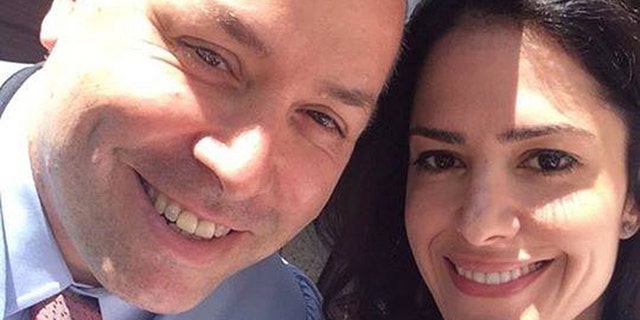 NEW JERSEY MANSION FIRE LEAVES MULTIPLE DEAD; ARSON BEING INVESTIGATED
Firefighters responded to the fire around 12:30 p.m., and it was still burning hours later. Video showed firefighters battling the blaze as smoke poured from the roof of the two-story home, which is surrounded by fields and includes a large swimming pool.
Helicopter footage showed a sheet in the middle of the yard next to the house, with police tape cordoning off the area.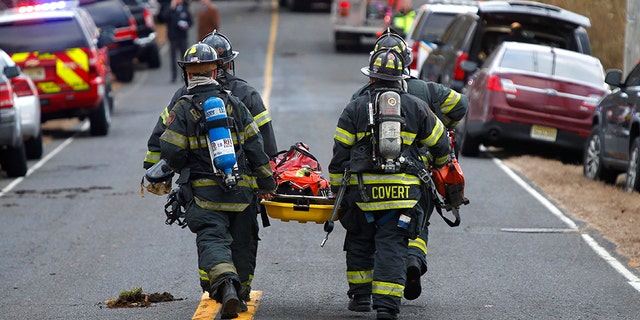 Colts Neck is an upscale community about 50 miles south of New York City and is home to horse farms. Bruce Springsteen reportedly owns a home in the town, and his youngest son Sam joined the Colts Neck Fire Department in 2014, NJ.com reported.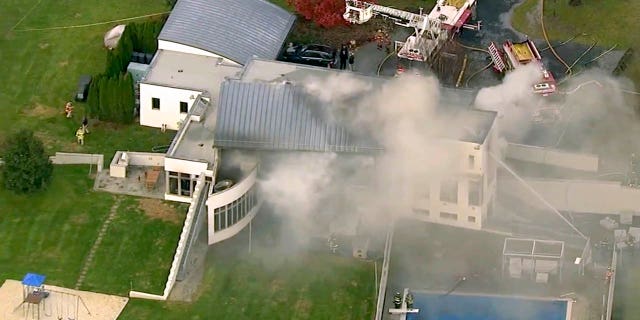 A neighbor of the Caneiros in Colts Neck who asked to not be identified told the Press she was shocked by the situation and knew the family through school.
"This sort of thing doesn't happen in Colts Neck," she said.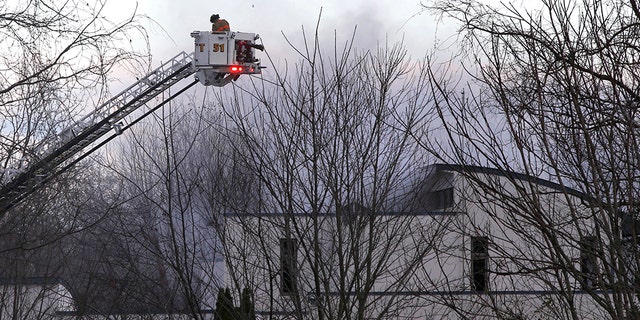 The 5,700-square-foot home has four bedrooms and five bathrooms, according to Zillow. The owners purchased the property in 1998, and the home was built in 2003, public records show.
Keith Caneiro's LinkedIn profile says he graduated from Columbia University with a Master of Science degree and previously received certifications from Harvard Business School's online platform.
The Associated Press contributed to this report.