Teacher tried to hypnotize young female students, force them to call him 'master,' police say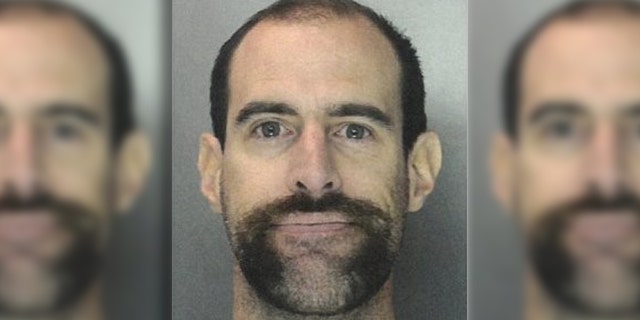 A third-grade teacher in Pennsylvania tried to hypnotize young girls, forced them to call him "master" and made them perform puppet shows that he recorded, according to police.
James William Mentzer, 39, of Hummelstown, Pa., was accused Thursday of Institutional Sexual Assault, Unlawful Contact with a Minor, Indecent Assault, and Corruption of Minors, following a four-month investigation.
"The investigation revealed Mentzer had inappropriate contact with five separate female students ages 8, 9, and three 11-year-olds beginning in August 2017 at the East Hanover Elementary School," Pennsylvania State Police said.
Mentzner reportedly recorded the students with a classroom iPad or laptop computer while having them read, Fox 43 Harrisburg reported. According to the criminal complaint, he also reportedly had some of the students perform a puppet show, and attempted to hypnotize them with a necklace.
The station reported that Mentzer also reportedly had the students recite an "oath" in which they were instructed to call him "master" and to say that they would obey him. Mentzer reportedly referred to his conduct as being part of a "master plan."
HIGH SCHOOL BIOLOGY TEACHER, 34, ACCUSED OF HAVING SEX WITH STUDENT
One of the girls told police that Mentzer instructed her to repeat the phrases "I will obey you, master" and "I will obey your commands, master" while they were alone in his classroom, the station also reported. He reportedly recorded the interaction on his computer.
The sexual assault charge stems from an accusation that Mentzer groped one of the girls.
Parents of two girls complained in February to the school which contacted state police, Fox 43 reported.
The school district said Thursday that Mentzer had been placed on administrative leave in response to the complaints.
The district said it hired Mentzer in 2003.