Teacher reportedly refused to grade student reports on guns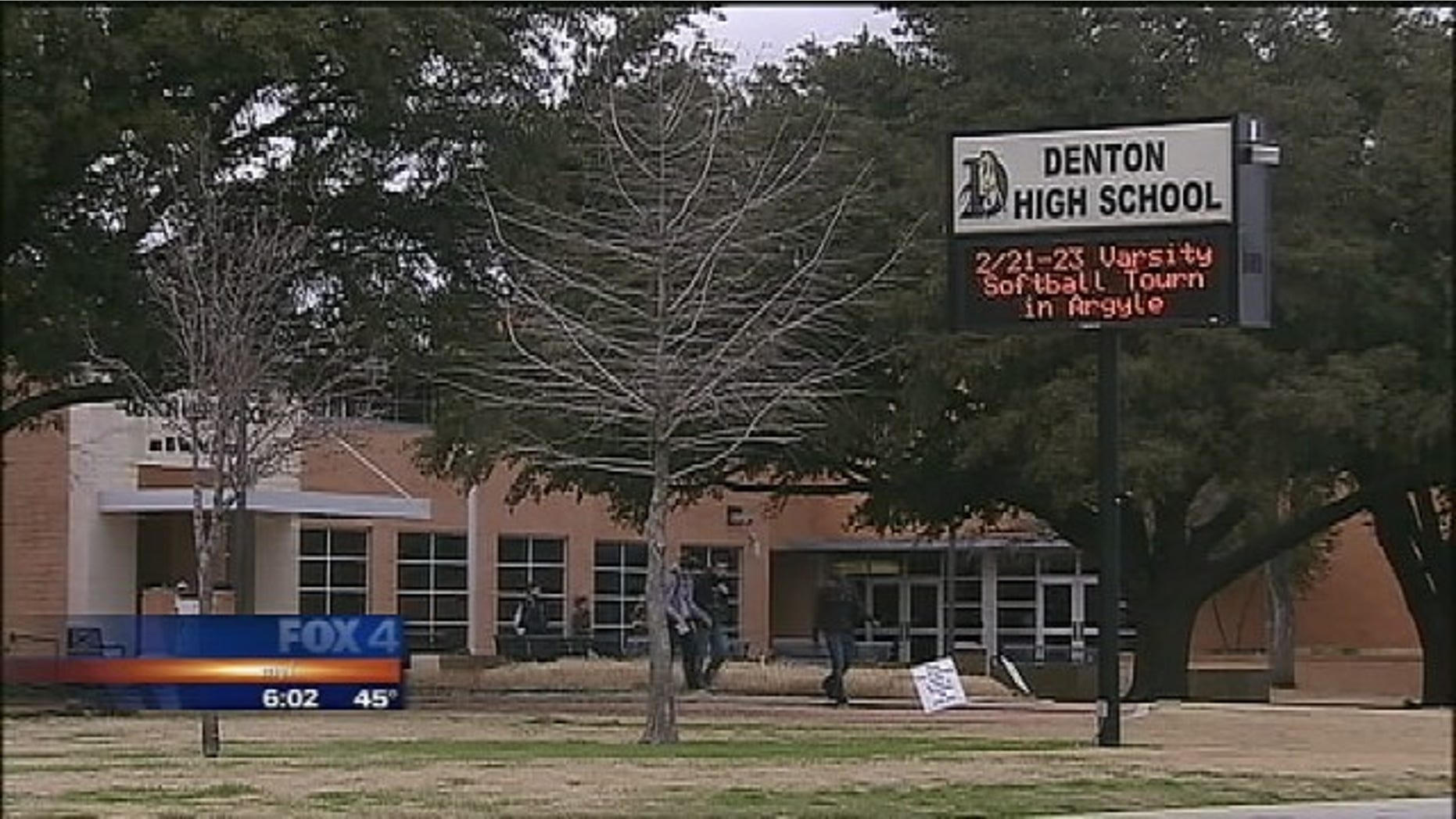 An English teacher at Denton High School in the Dallas-Fort Worth area allegedly refused to grade two student reports because they discussed guns.
MyFoxDFW.com reports that the teacher, Dewey Christian, told his students to write a report on anything they wanted.
Marshall Williams, one of Christian's students, told the station he chose to write about a Fort Worth gun show he had attended. He said Christian told him he would get a zero on the assignment because of the topic.
Another student, Alex Wright, said Christian rejected his report because it mentioned hunting.
After telling his mother, Kimberly Williams, about the incident, she and Marshall met with Christian, according to the report.
Kimberly Williams' cell phone video recording of the meeting reportedly shows Christian explaining that he refused to grade the report because of concerns about school violence.
She told MyFoxDFW.com her son's report had no political references to guns and didn't mention firing guns.
"If it went against any district policy I would support it completely, but it doesn't. It's just his own moral beliefs trying to be put in his classroom and I disagree with that," Kimberly Williams told the station.
Her son said he wrote about attending the gun show because it was an enjoyable experience.
"I feel like he has just stomped on our right to free speech. He told us we would not be allowed to express ourselves and didn't even consider what we had said," Marshall Williams told the station.
In a statement to MyFoxDFW.com, the Denton Independent School District said, "The teacher has accepted the paper and apologized to the student for misperceptions. The teacher's intent was for guns not to be trivialized in any school situation because of recent events."