Teacher on leave after allegedly making noose gesture, vulgar comment to black student: officials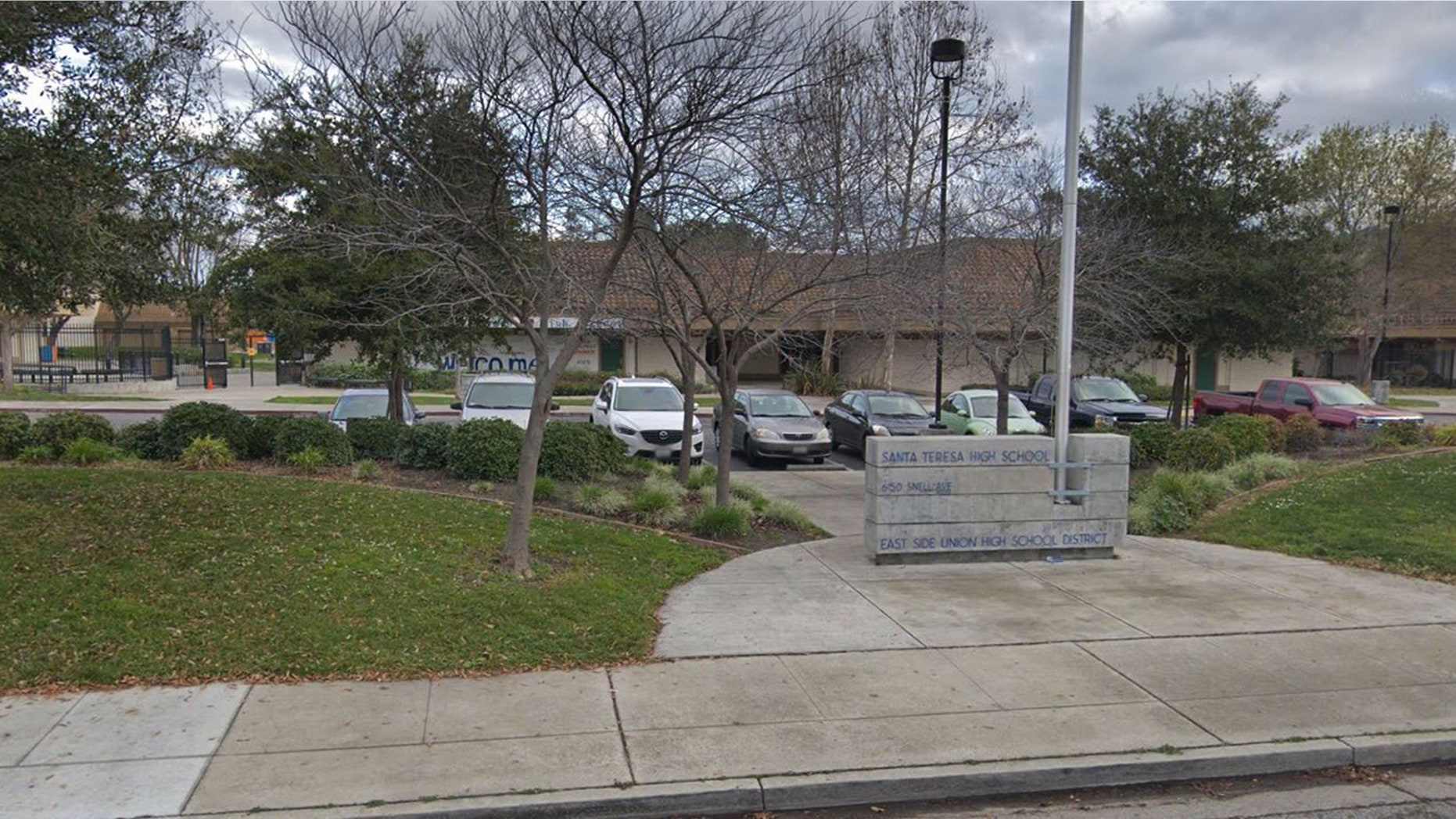 A California high school teacher was placed on leave Wednesday after he was accused of making a noose gesture and making a vulgar comment to a black student, officials said.
A Santa Theresa High School teacher, who is white and whose name wasn't immediately released, was talking with football players on campus in April when he took an exercise rope and put it around his neck to simulate a hanging while he made the offensive comment to the black student, San Jose police said.
The Santa Clara County District Attorney's Office and by members of the Black Leadership Kitchen Cabinet of Silicon Valley are also investigating the incident, the Mercury News reported.
"It scared the kid and crushed him," Rev. Reginald Swilley, co-chair of the Silicon Valley group, told the Mercury News. "Children are trying to be educated in an environment where they are being threatened. Our community is very upset, and nobody did anything until the community spoke."
The teacher claimed to have meant the remark as a joke, the Mercury News reported. However, the student took offense and reported it to school officials, the East Side Union High School District said in a statement.
"The teacher involved was placed on paid administrative leave and remains on leave at this time," the district said. "The district is not able at this time to discuss a pending personnel issue."
Police have reportedly finished their investigation and the district attorney was reviewing the matter.
It's unclear whether criminal charges will be pursued.