Teacher, 29, arrested for having unprotected sex with 17-year-old student, police say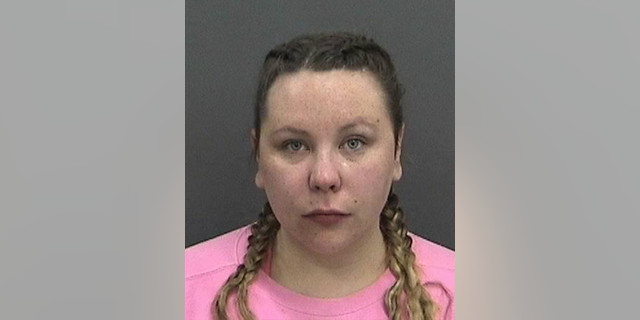 An English teacher was arrested in Florida for having consensual unprotected sex with her male student, police said.
Caroline Lawson, 29, a teacher at Earl J. Lenard High School in Ruskin, Fla., was arrested Friday at her Tampa home two days after she had unprotected sex with her 17-year-old male student, Hillsborough County Sheriff's Office deputies told FOX13.
According to the arrest affidavit, the teacher texted a third party following the sexual act stating: "I cheated on (name) with a student." The person asked: "When you say cheated, do you mean slept with?"
FLORIDA WOMAN CHARGED WITH DUI ON HORSE
The educator replied: "Yes."
Authorities met with the student Thursday who confirmed he had sexual intercourse with Lawson, his high school English teacher. The student gave Lawson's name and age to authorities.
Lawson declined to give detectives a statement on Thursday, but confirmed she was being investigated due to the text messages sent following the sexual act, authorities said.
Hillsborough County Public Schools said Lawson resigned from her position and said they were fully cooperating with the investigation.
"We are deeply disappointed by these charges. The safety of our students is our top priority. We are working with law enforcement as they investigate. This employee has resigned her position with the district," the district told ABC Action News.
DONATIONS POUR IN FOR FLORIDA WOMAN WHO LOST BABY, THEN HER ARMS AND LEGS
Lawson was hired by the district in 2014 and had a clean record, district officials told FOX13.
Lawson was charged with "two counts of unlawful sexual activity with a minor," ABC Action News reported.
Hillsborough County Sherriff's Office Corporal Larry McKinnon said the department was investigating if there were any other victims.
The educator was booked into the Hillsborough County jail but was released after posting the $30,000 bond.