Tarantula in kitchen frightens California family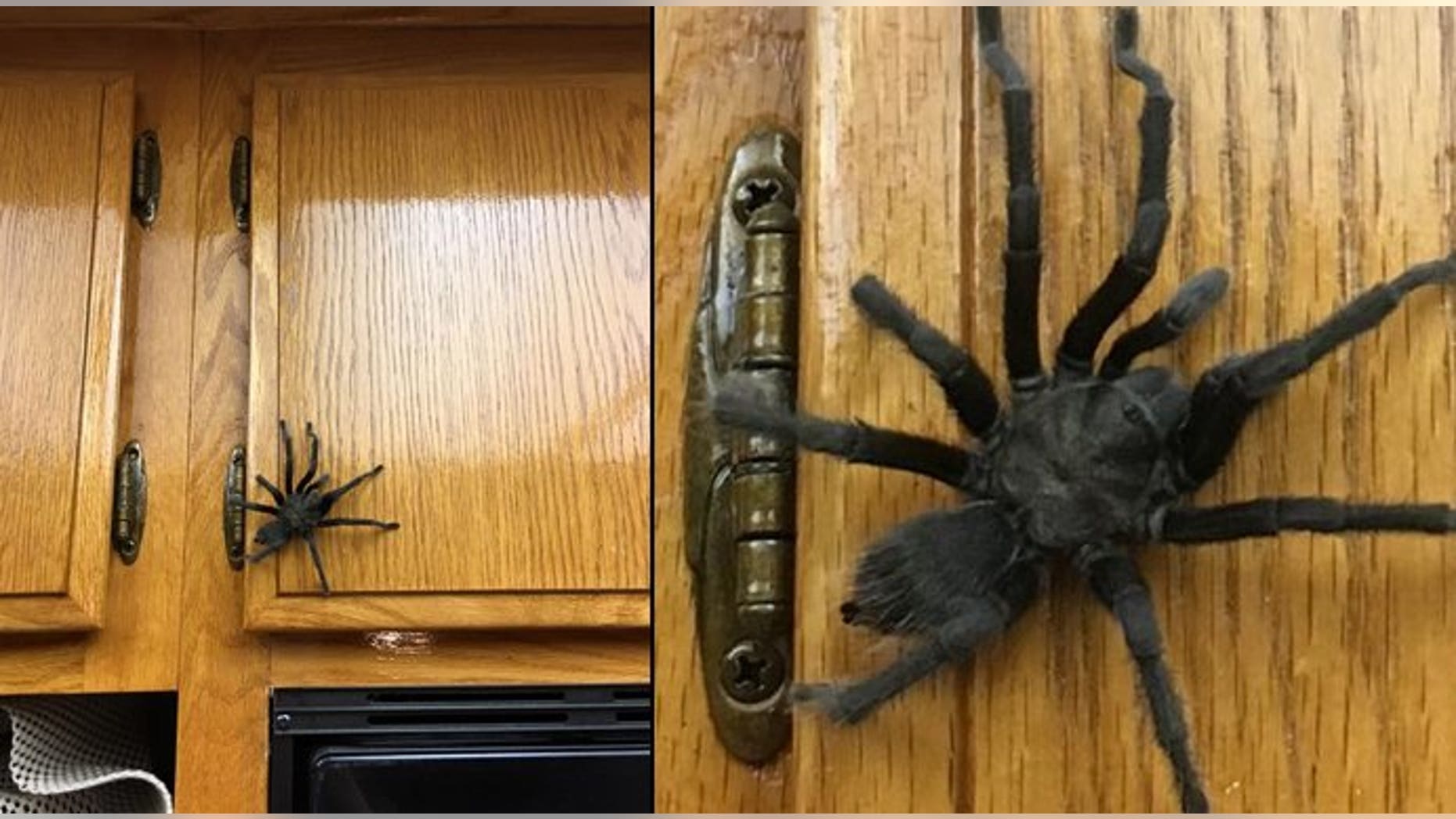 A Scripps Ranch, Calif., family got quite a surprise when they found a tarantula on their kitchen cabinet Tuesday night.
"All I wanted was a snack," said 19-year-old Hannah Dafferner, who first came across the spider. "It didn't move at first. I thought my sister put a Halloween decoration there or something. Then it moved its leg. I screamed bloody murder."
It was no decoration, but the real deal. A three-to-four-inch male tarantula was hanging out on the side of the family's kitchen cabinet.
After a lot of screaming, dad came to the rescue by using a pitcher to capture the spider.
WORLD WAR II-ERA HAND GRENADE FOUND AT CONSTRUCTION SITE
"It really cooperated. I think it was afraid of all the screaming," her dad said.
The tarantula tale quickly spread around the neighborhood after they posted pictures of it on a Facebook page.
"It's really cool… but I really don't want to keep it."