Suspects sought after shooting in San Francisco's Dolores Park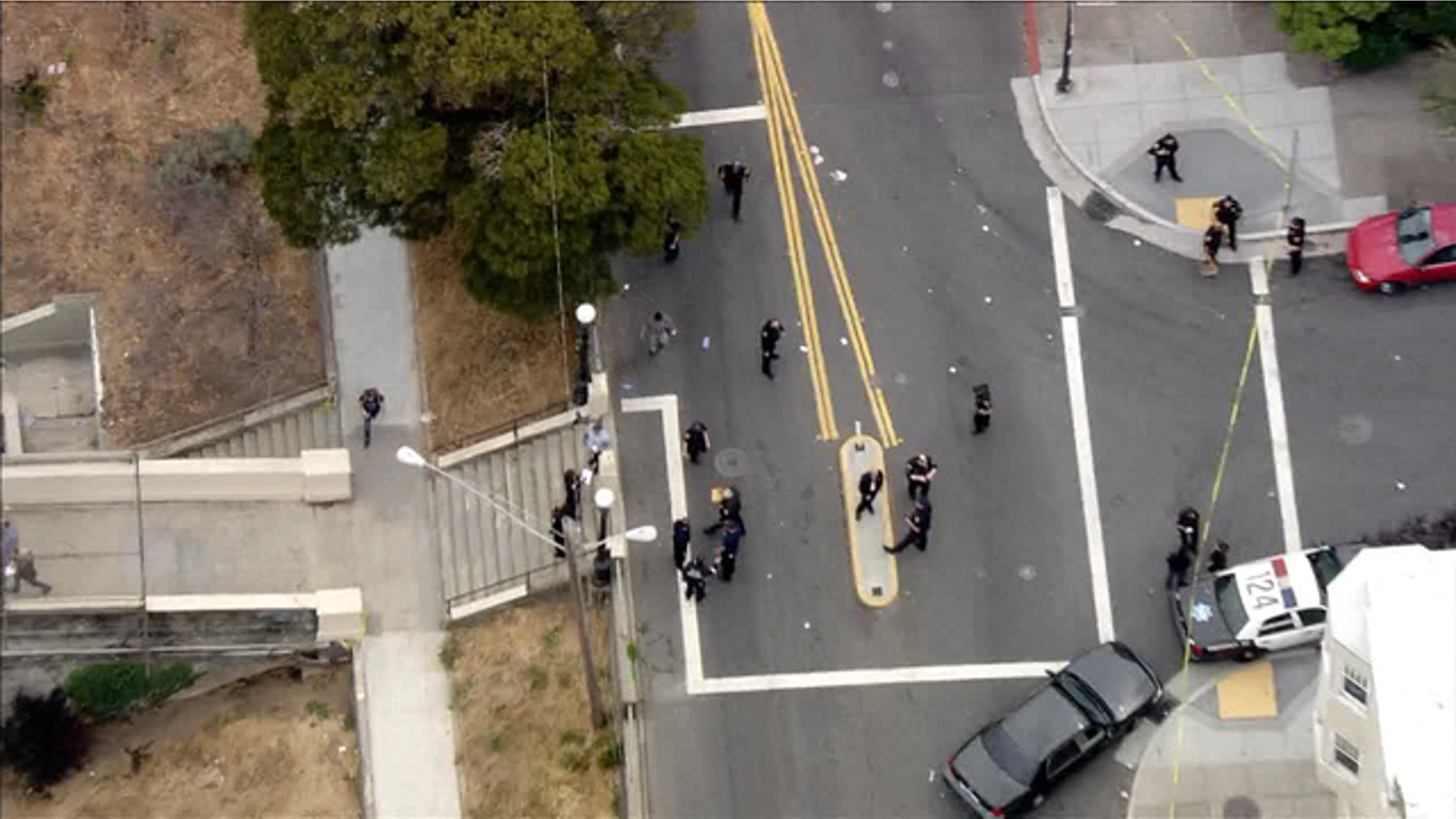 Police were still searching Thursday night for suspects linked to an afternoon shooting in San Francisco's popular Dolores Park that left three people injured, including one man who was in critical condition.
At least one gunman opened fire in the park, which was full of families and tourists around 3:05 p.m., police said. Several suspects, wearing bandannas, were seen fleeing the area, but it was uncertain how many had fired shots, reports said.
Paramedics rushed the three injured people to a hospital, with one suffering life-threatening injuries, Fox 2 reported. At least one of the victims was later released, the San Francisco Chronicle reported.
Several witnesses told the Chronicle that the gunfire happened after several men started "shouting and acting threateningly" on a bridge leading into the park.
Antonia Juhasz, who lives nearby, said she heard "a total of three shots," and that she saw someone running "with a gun in their hand."
Juhasz said she saw two people who had been shot. Both were bleeding as emergency workers carried them away on stretchers, she said.
"At first people didn't totally react because it sounded like fireworks," said Juhasz, a writer and freelance journalist. "I was yelling at people, `It's actually a gun, it's actually a gun.'"
"It was terrifying, mostly because people weren't reacting," she added.
People began running after realizing there had been gunshots, she said.
Dolores Park sits on a hill in the Mission District and is a popular destination for locals and tourists who come to sunbathe and take in city views. It's also near a high school.
The Associated Press contributed to this report.