Suspected Times Square driver tackled by Planet Hollywood security guard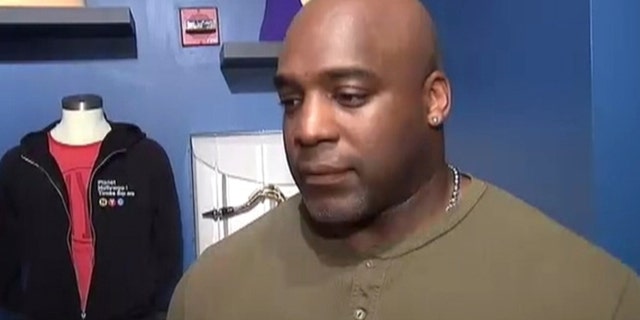 Ken Bradix runs security at Planet Hollywood, less than a block away from where Richard Rojas bailed out of his crashed car and tried to make a break for it.
"I turned around, I saw a car driving down 7th Avenue on the sidewalk and it was smoking," he said. "[The driver] was screaming -- no particular words -- but he was screaming and flailing his arms in all kinds of directions."
SUSPECT IN DEADLY TIMES SQUARE MAYHEM CHARGED WITH MURDER
Bradix ran to the middle of the street and he and a traffic agent tackled Rojas to the ground while cops raced over to cuff him. He said Rojas seemed like he was on something.
He said that after the disturbed man was hauled away and he took a walk up the street the horror of what just happened sank in. He said he saw a couple of people on the ground while FDNY medics tended to them.
"As far as what I've seen today, I can't really describe it in words," Bradix said. "I can show you through feelings but I can't say in words."