Suspect in videotaped beating of mom in front of 2-year-old turns self in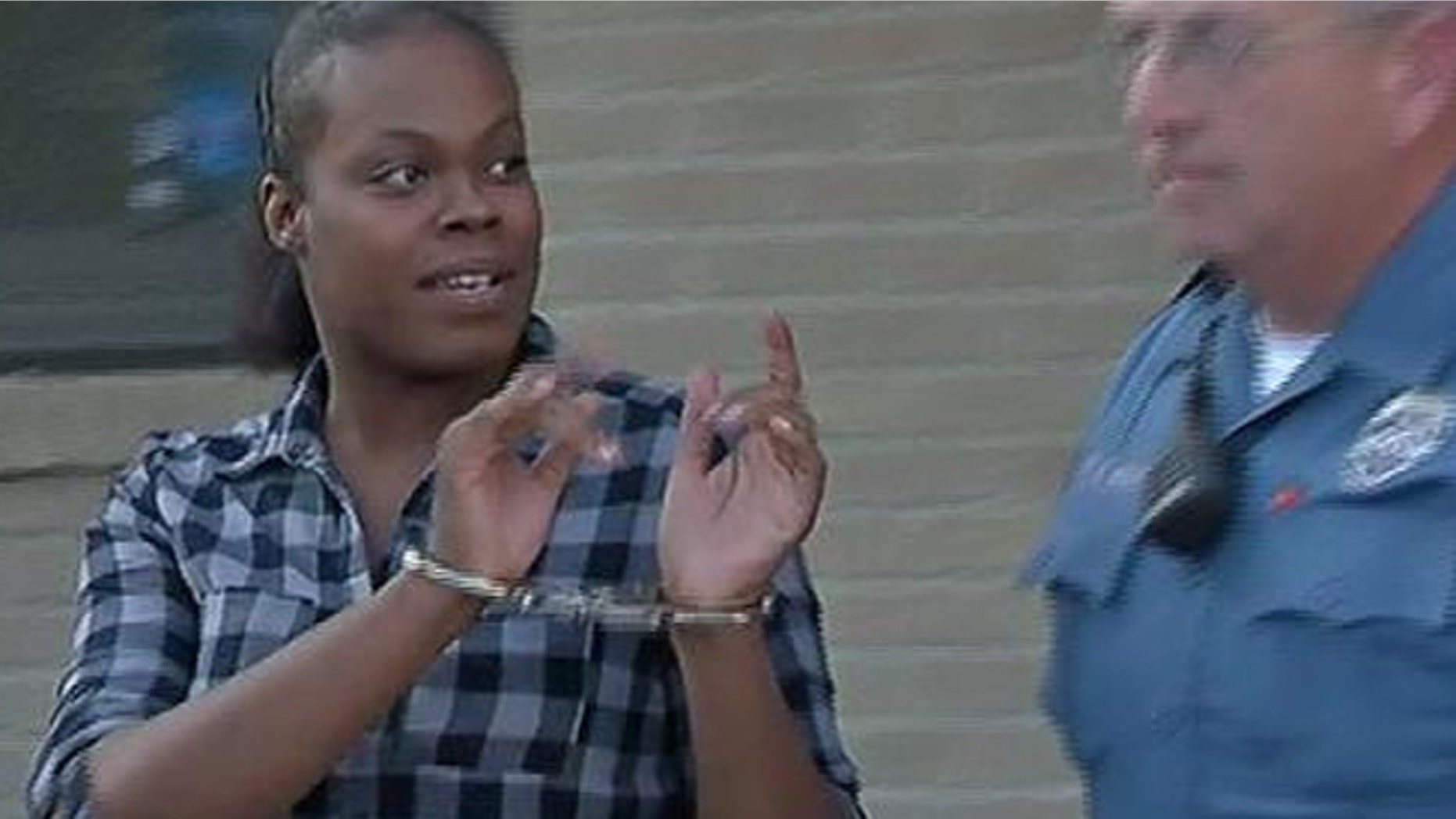 The New Jersey woman police say could be seen on video pummeling a mother in front of her 2-year-old child surrendered Monday night, MyFoxNY.com reported.
Latia Harris, 25, reportedly walked into the Salem Police Department accompanied by her attorney. She was charged with aggravated assault and two counts of making terroristic threats. MyFoxNY.com reported that bail was set at $35,000.
The video beating emerged last week showing bystanders doing little to intervene in the one-sided fight. Police say Harris pummeled the mother and kicked her. The woman on the video is heard threatening to attack the victim's 2-year-old son, who was kicking at her legs to stop her from landing another blow.
"You better get your son before I kick him in the f---ing face, too," Harris allegedly yells in the video. A group of people formed around the attack, but only the son protected his mom.
Police Chief John Pelura III told The South Jersey Times that the video is "sickening to watch." She faces charges of aggravated assault and two counts of making terroristic threats, the paper reported.
Pelura says the victim, who was found bloodied and disoriented, was treated at a hospital and told officers a woman named "Tia," who works at McDonald's, accused her of spreading rumors about her and her manager. Police obtained the video before it was removed from Facebook.