Suspect in NYC imam's killing claims police sketch proves he's innocent
The man charged with killing a Queens, N.Y. imam and his aide insists he's innocent — and claims the police sketch proves it.
"There was a photo drawing done of the guy that did the shooting, and in that photo the guy is wearing glasses," suspect Oscar Morel's lawyer, Mark Schwed, argued in court Monday.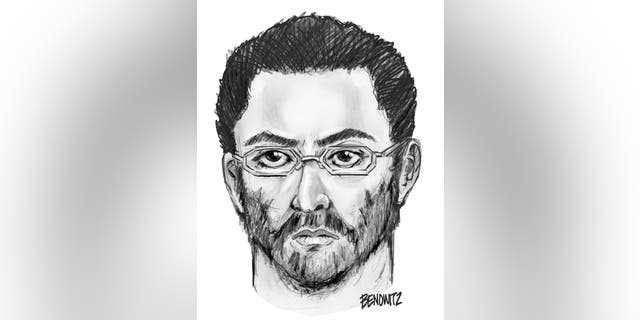 "[Morel] says he doesn't own a pair of glasses. He wears contacts, but he hasn't worn glasses for years."
A five-count indictment charging Morel with first-degree murder and second-degree murder in the execution-style slaying of Imam Maulana Akonjee, 55, and aide Thara Uddin, 64, was officially handed down during the proceeding. The 35-year-old did not appear, though, and was instead represented by Schwed.
"I told him there would be no purpose for him being in court today, it was just going to be adjourned for his arraignment," the lawyer explained.
Schwed said Morel was in South Ozone Park on Aug. 13 taking his friend to the doctor when he was caught on camera fleeing the murder scene. He claimed it was clear that cops had the wrong guy, simply because the one witness who was asked to do the police lineup was unable to identify him as the killer.
"I was told in court there was a lineup. I wasn't served with any notice of a lineup, and the reason being, whoever looked at the lineup identified the wrong person," Schwed said.