Suspect in deadly Purdue shooting was a teaching assistant at the school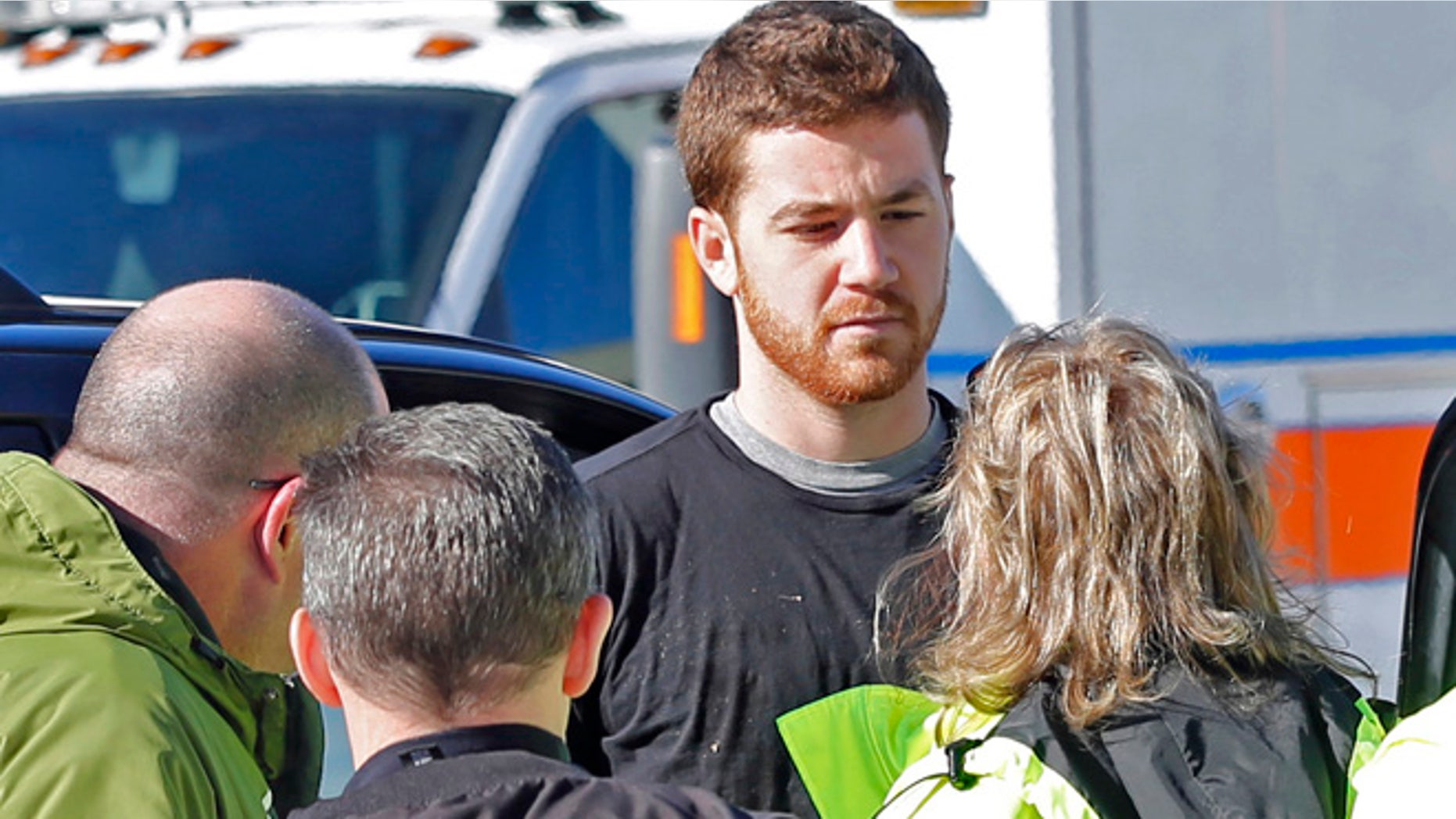 An undergraduate teaching assistant fatally shot a colleague Tuesday inside the basement of an engineering building on Purdue University's West Lafayette, Ind., campus, authorities said.
Cody Cousins, 23, specifically targeted the victim, a fellow teaching assistant, and immediately surrendered to police outside the campus' Electrical Engineering Building after the shooting, police said. The victim was identified as Andrew Boldt, 21, a senior at the school. There were no other injuries.
Cousins is being held in the Tippecanoe County Jail on the preliminary charge of murder. He was not cooperating with investigators, authorities said. The relationship between the two men prior to the shooting is not clear.
Cousins is scheduled to appear in court Thursday afternoon, according to Reuters.
Purdue Police Chief John Cox said witnesses believed the shooting was "an intentional act," but said there was no immediate indication Cousins and Boldt had past troubles.
The shooting at the school about 60 miles northwest of Indianapolis prompted Purdue President Mitch Daniels to cut short a weeklong university trip to Colombia and cancel classes Tuesday and Wednesday.
"Violent crime, whenever and wherever it occurs, shocks our conscience and incites our rage. When it happens in our home, to a family member -- and as a Boilermaker Andrew Boldt was family to us -- those emotions are more powerful still," Daniels said in a statement read Tuesday night at a campus vigil, which was attended by hundreds.
Cousins surrendered to a police officer outside the building after firing four or five shots, Cox said.
Former teachers described Boldt, an Eagle Scout, as someone who loved robotics and computers and was always willing to help others with technology issues. He spent two summers interning for John Deere in Silvis, Ill., according to his LinkedIn profile.
Jean Morrell, Boldt's calculus teacher at Milwaukee's Marquette University High School, recalled how he frequently stayed after class to talk to her about math concepts, robotics and his dreams of attending Purdue, Morrell's alma mater.
"Andrew Boldt was a young man who had the potential to make the world a better place. He was a phenomenal young man," Morrell said, her voice cracking. "He had a great mind, but he also had a great heart. I'm just sad he won't get an opportunity to realize his dreams, to make his contribution to the world."
The Rev. Warren Sazama, the president of Boldt's high school, said Boldt's family was in shock.
"The mother said, `You don't expect to get up in the morning and expect your son to be one in a million for a tragedy like this to happen,"' he said.
Little is known about Cousins, who Cox said has addresses in Warsaw, Ind., and Centerville, Ohio. Efforts to reach relatives weren't immediately successful.
Provost Tim Sands and Cox said police acted quickly to alert the campus to the danger through text messages.
"It's something that we practice a lot," Cox said. "It's one of those sad situations that none of us hope ever happens."
Sands -- who in June will become president of Virginia Tech, where a 2007 campus shooting left 33 dead -- said Purdue will offer assistance to those who need it.
"We'll provide whatever services we can to assist our students, our faculty and our staff in coming back to a sense of normality," he said.