Suspect in Alabama bar shooting spree is on suicide watch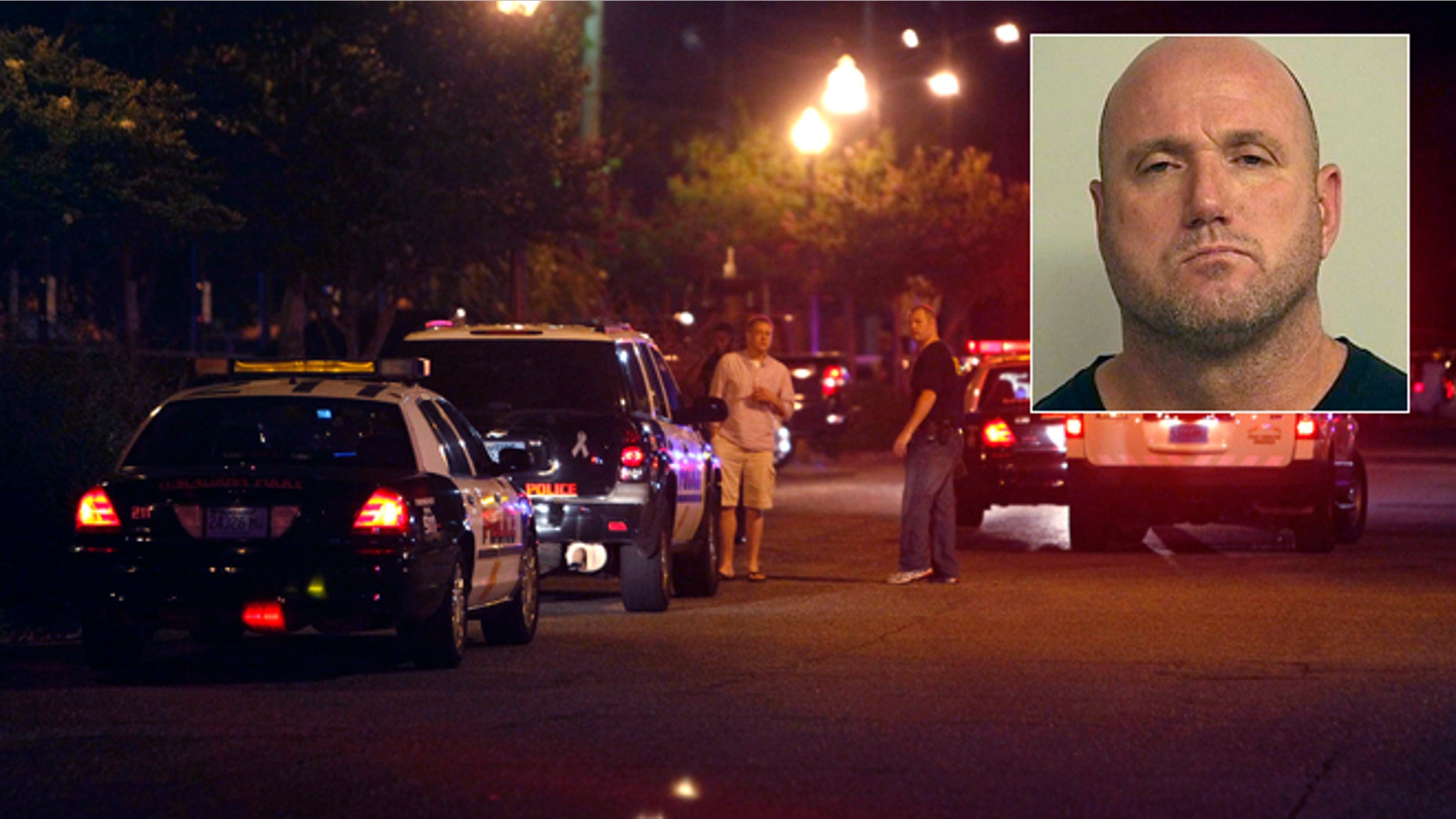 TUSCALOOSA, Ala. – The suspect in a shooting rampage at an Alabama bar had been fired from his job after a fistfight with a co-worker in the spring, police said Wednesday, elaborating on one of many problems that vexed the man in recent months.
Nathan Van Wilkins told police in April he was angry about his firing, and he was pressing assault charges against the co-worker, said Brookwood Assistant Police Chief Jimmy Sellers. The other man had also been fired but not arrested.
It's not clear what role the firing from Capstone Oilfield Services may have played in the shootings early Tuesday that wounded 17 at a bar. Sellers said he's not aware of any connection between the shooting victims and the company.
But Wilkins had many stresses in his life. He had declared bankruptcy last year -- court records show it was for the third time since 1991 -- and faced a hearing in a couple weeks. The move prevented a credit union from garnishing his wages at Capstone, to collect a $15,000 debt. In 2005, his wife of 16 years divorced him.
A bankruptcy filing from July 20, 2011 shows that Wilkins was taking home about $4,400 each month at the time and that he had grossed about $83,000 in 2010 as a supervisor at Capstone.
The filing in federal court says he'd had that position for six years.
Police have charged the 44-year-old Wilkins with 18 counts of attempted murder, which includes a charge related to a shooting at a house about 45 minutes before the bar rampage.
Wilkins is also suspected of setting three fires to equipment or property owned by Capstone.
Authorities said that Wilkins was on suicide watch at the county jail after telling police he'd hoped to be killed by officers responding to the shootings. No date has been set for his first court hearing.
Sellers said police haven't determined if the crimes shared a common motive, and he speculated that Wilkins may have decided to lash out against a number of unrelated slights.
"From what we're hearing, he started something so big the night before last that he just said: `I'm going to take care of everything at one time,"' Sellers said.
On Wednesday, people hospitalized after the shooting were improving. One patient was in serious condition and remained in intensive care, said Brad Fisher, a spokesman at DCH Regional Medical Center. Two others were in fair condition. The remaining two patients are in good condition and would likely be discharged soon.
They are among 17 people hurt by either gunshots or debris during the shooting at the Copper Top bar in Tuscaloosa early Tuesday morning. Police accuse Wilkins of standing outside the crowded bar near the University of Alabama campus and firing from two different positions, sending patrons running or crawling for cover in a chaotic and bloody scene.
Sellers said the fight with the co-worker took place March 30 at a Capstone facility in Brookwood, but that he doesn't know what the fight was about. Neither man had significant injuries.
Wilkins came to the Brookwood police station twice after the fight: Once to sign a warrant against the other man, and a second time to complain about his firing.
"He didn't feel like it was the right thing to do, letting him go. He was mad about it," Sellers said.
The fight and firing were among the latest in a series of problems stretching back years. Wilkins' wife Amy filed for divorce in July 2004, according to Tuscaloosa County court records.
She claimed she was beaten and that Wilkins threatened to kill her and sexually assaulted her. They had two children, and a judge ordered him to pay $1,300 a month in child support in the divorce decree in March 2005.
Court documents show that Wilkins' wife asked a judge to hold him in contempt for violating a restraining order issued in July of 2004. She said that he had threatened her at their son's football practice, saying she needed to "watch her back." Records show that he served around 10 days in jail on a contempt citation related to the restraining order.
An attorney who represented Wilkins in the divorce case, Julie Love, said that he was "agreeable with our office from beginning to end" and that they had kept in touch. Referring to the shootings, Love said: "I wouldn't have expected this type of conduct."
Wilkins also has a record of arrests and legal scrapes in Tuscaloosa County dating to the mid-1980s.
The court clerk's office in Tuscaloosa says Wilkins hasn't filed papers indicating whether he has an attorney for the latest criminal case. A lawyer who represented Wilkins in the bankruptcy case did not return a phone call seeking comment.
The rampage started on Monday just before midnight, police said, when Wilkins knocked on the door to a home in Northport and waited for a person to answer it. He then started firing, wounding the person. Next, a fire was set to a Capstone vehicle parked at someone's house.
Then came the shootings at the bar. More than an hour later, fires were set at two Capstone locations in Brookwood. One of the fires damaged a Capstone building and two adjacent buildings. The other was set at a yard where Capstone vehicles and equipment were kept, authorities said.
Hours later, Wilkins walked into a FedEx store about 45 miles north of Tuscaloosa to turn himself in around 10:30 a.m. Tuesday.
Sellers said arson charges will be filed against Wilkins.
Police had investigated whether the rampage was related to a dispute between rival motorcycle gangs, but later ruled out the involvement of gang violence, said Sgt. Brent Blankley, a spokesman with the Tuscaloosa Police Department.
A woman who lives next door to the house where the first shooting took place said the man who lived in the small, ranch-style home occasionally had small parties attended by people who would park four or five motorcycles there. Dorothy Burns said she recalls seeing a man who resembled Wilkins' mug shot at her neighbor's house.
Burns said the owner of the home was a good neighbor and very nice. He once stopped two prowlers who were in her yard and kept them there until police arrived. She said she knows of no connection between him and Capstone but that she believes he owns a tattoo parlor.
Burns said she and her husband were in bed Monday when they heard gunfire erupt.
"It was like six shots. He must have stopped and reloaded and then started again. It was about a dozen shots in all. It was real scary," she said.