Suspect in 4 slayings in Massachusetts pleads not guilty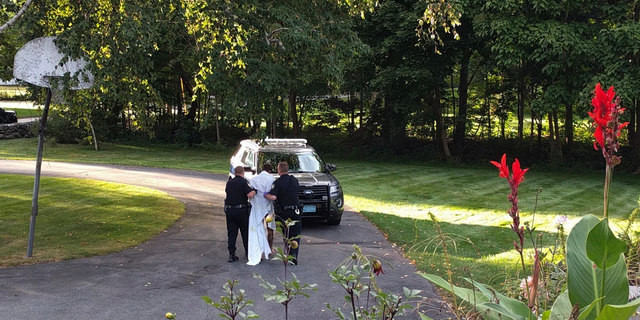 NEWYou can now listen to Fox News articles!
AYER, Mass. – A not-guilty plea has been entered on behalf of a recent college graduate charged in the slayings of four people in a Massachusetts home.
Twenty-two-year-old Orion Krause, of Rockport, Maine, was ordered held without bail at Bridgewater State Hospital pending a competency hearing at his arraignment on murder charges Monday in Ayer.
An elderly man and woman and two middle-aged women were killed Friday in Groton (GRAH'-tun). No names have been released.
Middlesex District Attorney Marian Ryan says the victims appeared to have died of blunt force trauma. She called the situation "a tragic incident of family violence." It's unclear how Krause is related to the victims.
Krause is an Oberlin College graduate and jazz drummer. It's unclear whether he has an attorney.