Suspect Arrested in Shooting of U.S. Soldier at Homecoming Party in California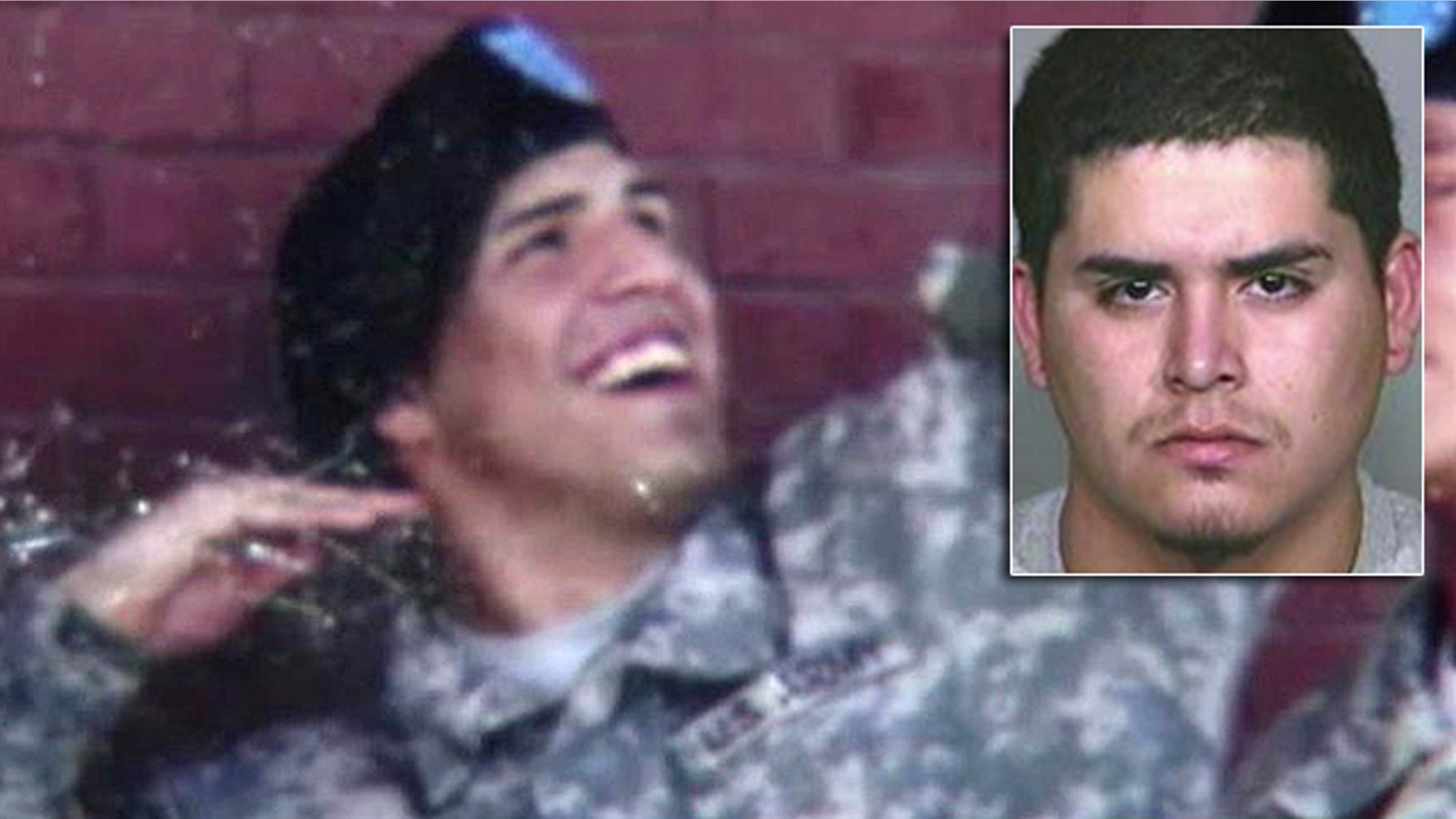 SAN BERNARDINO, Calif. – Police on Monday arrested the suspect in a shooting that critically wounded a soldier at his Southern California homecoming party after he survived a suicide bombing attack in Afghanistan.
Police said Ruben Ray Jurado, 19, was being sought in the attempted murder of 22-year-old Christopher Sullivan before turning himself in to authorities in Chino Hills on Monday. Jurado was transferred to the custody of the San Bernardino police department where he will be booked, officials said.
Authorities allege Jurado shot Sullivan at the party Friday night after getting into an argument with the soldier's brother over football teams.
Jurado, who had played football with Sullivan in high school, punched Sullivan's brother and Sullivan intervened. Jurado then pulled a gun and fired multiple shots, hitting Sullivan in the neck, said San Bernardino police Sgt. Gary Robertson.
Sullivan's relatives said the Purple Heart recipient was hit twice by gunfire, which shattered his spine and left him paralyzed.
Police said Jurado had an attorney but could not immediately provide the lawyer's name. It was not immediately possible to locate a number for Jurado.
Sullivan was wounded in a suicide bombing attack last year in Kandahar while serving with the 101st Infantry Division. He suffered a cracked collar bone and brain damage in the attack and had been recovering in Kentucky, where he is stationed.
He was home on leave when the shooting occurred.
The Los Angeles Times reported that Sullivan joined the military in 2009.
Fabian Salazar, a soldier who served with Sullivan in Afghanistan, said Sullivan rushed back to try to rescue other soldiers after the bomb blast propelled him several feet, leaving him dizzy and disoriented.
"I know he would take a bullet for his brother," Salazar told the newspaper. "And if you asked him again after all this... if he would take a bullet for him again, he would say yes. That's the type of person he is."