Suspect accused of killing girlfriend, setting house on fire was found dead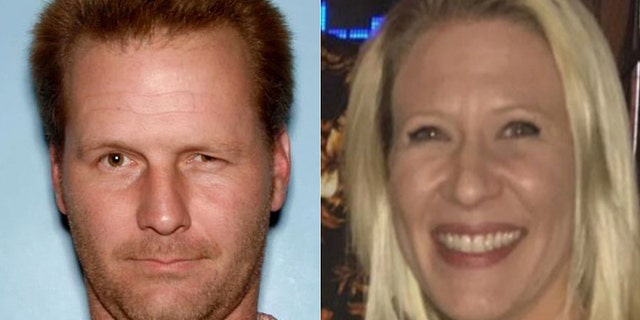 NEWYou can now listen to Fox News articles!
The man believed to have killed his longtime girlfriend before setting her Georgia home on fire last week has turned up dead hundreds of miles away in Louisiana.
Patrick Nolan's body was found in a hotel room in Gonzales and he died from a self-inflicted gunshot wound, the Sandy Springs Police Department announced Friday.
His longtime girlfriend, Amber Holliman, was found dead inside the burning home in Sandy Springs, about 16 miles north of Atlanta, on Saturday morning. The Fulton County Medical Examiner, who ruled the death a homicide, said she had blunt force trauma and a gunshot wound to her head.
Holliman reportedly had dated Nolan for 13 years and recently ended their relationship, according to the Atlanta Journal Constitution.
Nolan was being sought by police at the time of his death and was facing charges of murder, aggravated assault with intent to murder and arson in the first degree.
A native of Mississippi, Holliman, 39, was a single mother; her 18-year-old daughter had just graduated from high school and started working at The Rusty Nail restaurant with her mom.
"I keep wanting to call my mom and ask her what to do, and I can't," Holliman's daughter, Payton, told WSB-TV. "It was always me and her since I was little."
Payton Holliman said she considered Nolan to be her stepfather.
"We let him be a part of our family, and he took my whole family," she said. "I can't grieve yet until he's found. I can't do anything. I'm stuck just missing her, and I can't accept that she's gone or anything until I get justice for her."
Family friends have set up a GoFundMe account to help Payton Holliman with funeral costs, her college tuition and other financial needs.