Susan Rice's Republican son allegedly physically assaulted at pro-Kavanaugh event
John David Rice-Cameron, the Stanford College Republicans president, is pressing charges against a liberal student who allegedly "hit him" and "forcefully pushed him back" during a pro-Brett Kavanaugh event Tuesday afternoon.
Rice-Cameron is the son of controversial Obama administration official Susan Rice, who is rumored to be considering a run against Susan Collins, R-Maine, following her support in the Senate for confirmation of Kavanaugh to the Supreme Court. But on the other side of the aisle on the Left Coast, her son is busy working to "Make Stanford Great Again" as an outspoken supporter of President Trump and conservative values.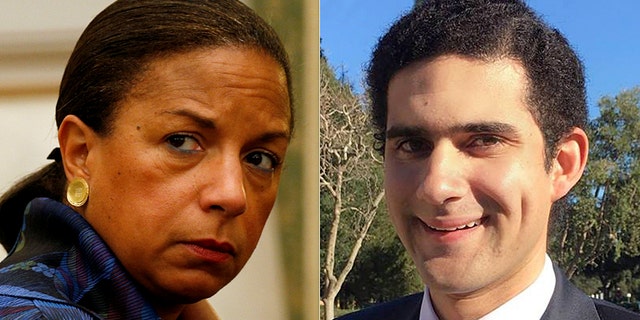 SUSAN RICE'S SON IS OUTSPOKEN PRO-TRUMP GOP LEADER AT STANFORD
While one student was arrested for battery, other students were caught on camera ripping up College Republican signs supporting Kavanaugh at their "Change My Mind" table.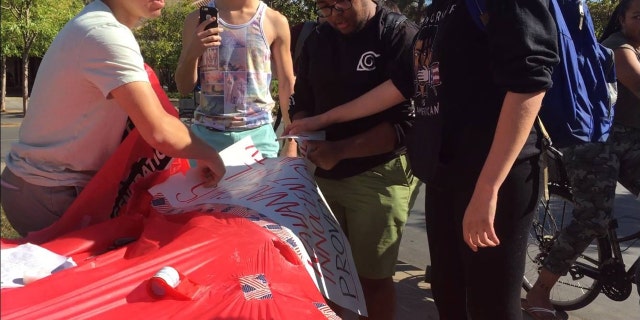 "Nobody should be assaulted on campus, under any circumstances," Rice-Cameron told the Stanford Daily.
A student was placed under a private-person arrest and issued a citation for battery in response to Rice-Cameron's allegations, according to Stanford Department of Public Safety spokesman Bill Larson.
Officials said the District Attorney's Office is reviewing the case for further action.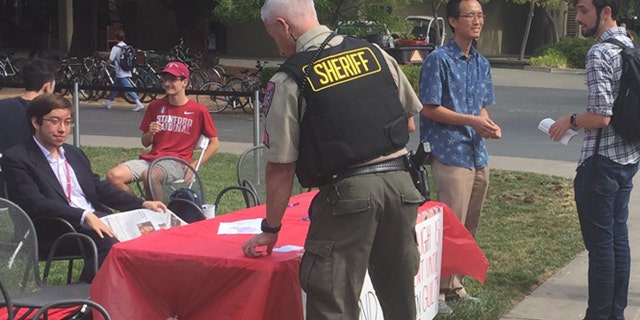 The Republican students, instead of being deterred by the pushback, are more energized to get voters to the polls for the midterms.
'LEFTIST MOB' RIPS UP SIGNS, HURL EXPLETIVES AT CONSERVATIVE STUDENTS SUPPORTING KAVANAUGH
"Yesterday's events are yet another example of the violence and thuggery that is increasingly common from the unhinged left," SCR wrote in a statement to Fox News. "Those who care about upholding the principles that make America great must come together to stop the left this November. People willing to resort to any means necessary to achieve their political objectives must be kept out of power. If you are disturbed by what is happening to conservative students at schools like Stanford, vote Republican through-and-through this November."