Survey: US businesses hired at steady pace last month; solid gains in construction, factories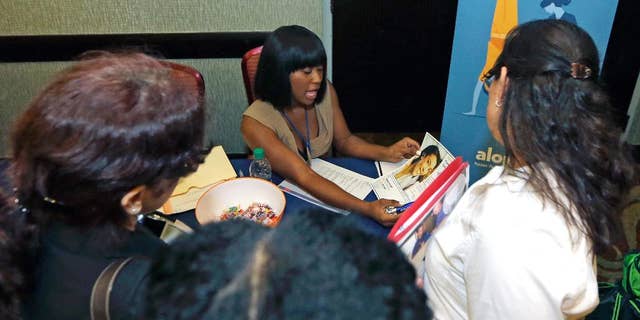 WASHINGTON – U.S. businesses added jobs at a steady pace last month, with construction and manufacturing showing solid gains, a private survey found.
Payroll processor ADP says that businesses added 190,000 jobs last month, up from 177,000 in July, but below a six-month high in June of 231,000.
The figures suggest that turmoil in the financial markets and worries about faltering growth in China have not yet had much impact on the U.S. job market. The government will release its official jobs report for August on Friday. Economists forecast it will show that employers added 220,000 jobs, and the unemployment rate slipped to 5.2 percent from 5.3 percent.
The ADP survey covers only private businesses, however, and frequently diverges from the official figures.