Surveillance photos show suspect in murder of pastor's pregnant wife
Two photos released Monday show a suspect in the murder of the pregnant wife of an Indianapolis pastor and now authorities say they hope the images help draw tips from the public.
The photos, taken from a home surveillance video, show a person walking in the neighborhood where 28-year-old Amanda Blackburn, an Elkhart native, was killed. Police revealed they had the footage Friday, but didn't release the images until Monday.
The suspect is black and wore a two-toned hoodie with light pants, Indianapolis Metropolitan Police Department Capt. Craig Converse said at a news conference. He said the suspect's height is between 5 feet, 4 inches and 5 feet, 9 inches. The man tried to pull his hood down to cover his face, authorities said.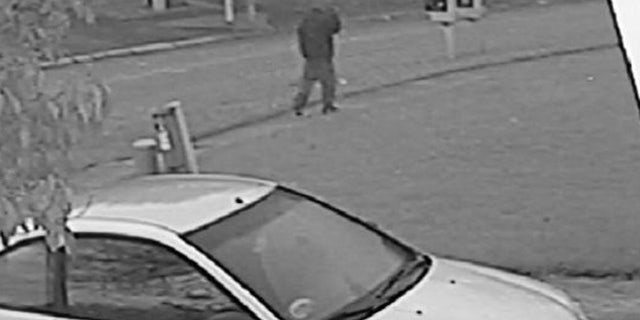 More than 2,000 people attended a memorial for Blackburn on Sunday in nearby Whitestown. It was coordinated by four churches, including Resonate Church in Indianapolis, where her husband is a pastor, and a church in South Carolina, where the couple belonged before moving in 2012 to found Resonate.
Blackburn died Wednesday at a hospital after being shot Tuesday morning inside the family's home. She recently had announced she was pregnant. Her 15-month-old son was in his crib upstairs. She was found by her husband at about 8:30 a.m., after he returned from the gym. The Indianapolis Star reported that a neighbor heard gunshots between 6:45 a.m. and 6:55 a.m.
Indianapolis Police Chief Richard Hite called the killing "a heinous murder." Major Eric Hench warned the suspect, "You left behind evidence... we will find you, and we will not stop until we get you."
The Associated Press contributed to this report.