Surrender: San Fran's iconic, last gun shop to close over new regulations
NEWYou can now listen to Fox News articles!
Ever since it was opened in the 1950s by a celebrated Olympic shooter, High Bridge Arms has been a defiant fixture in San Francisco's Mission District, but a coming wave of new firearms restrictions has prompted the last gun shop in the liberal City by the Bay to pack it in.
The proposed new city regulations, which could only be aimed at High Bridge Arms, would have required the shop to take and preserve video of all transactions and turn customers' personal data over to police on a weekly basis. General Manager Steven Alcairo said the shop's owners finally threw in the towel after years of what they consider being unfairly targeted with burdensome rules and regulations. Past regulations have required the shop to bar ads and displays from its windows and install cameras and barriers around its exterior. The shop has 17 cameras as it is, and turns video over to police on request, he said.
"This time, it's the idea of filming our customers taking delivery of items after they already completed waiting periods," Alcairo said. "We feel this is a tactic designed to discourage customers from coming to us.
"This year, it's this and next year will probably be something else," Alcairo added. "We don't want to wait for it."
"This year, it's this and next year will probably be something else."
Business for the last gun shop in the city of 840,000 has been good, according to Alcairo, especially since the store, which caters to law enforcement and outdoors enthusiasts, announced it would close next month.
Situated in the prominent city heart of Mission Street, High Bridge Arms was founded in the mid-1950s by Bob Chow, who competed in the 1948 Olympics 25-yard pistol shooting event. By some accounts a Bay Area institution, it has long been a tourist destination - specially for members of the law enforcement community who visit the city.
"I found the staff to be friendly, decent, law-abiding people who have been harassed by the San Francisco anti-gun crowd for quite some time," Jim Wilson, a retired sheriff from Alpine, Texas, told FoxNews.com as he recalled stopping by the shop during a visit to San Francisco a few years back.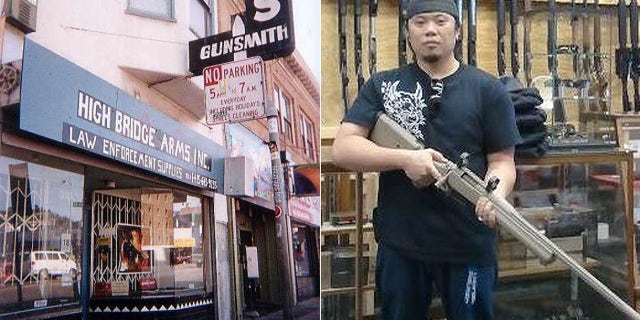 But the shop has long been a thorn in the side of the city's aggressive advocates of gun control. City Supervisor Mark Farrell, who publicly requested that the city attorney's office draft the new restrictions two months ago, said "easy access to guns and ammunition continue to contribute to senseless violent crime here in San Francisco and across the country."
"Even though San Francisco has some of the toughest gun control laws on the books in the country - there is more we can do to protect the public," he said in a statement before introducing the package.
Ladd Everitt, spokesman for the Coalition to Stop Gun Violence, said the proposed regulations are not onerous and said "video evidence is a critical component in bringing lawbreakers to justice."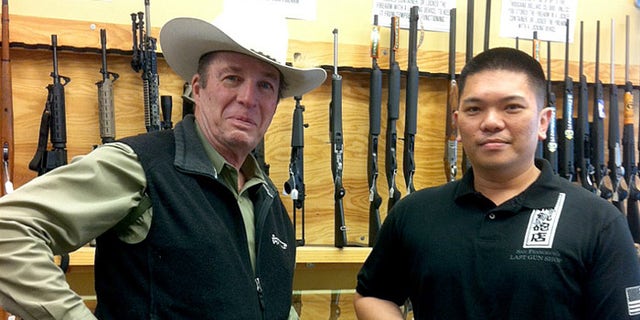 "If High Bridge Arms is so scared of implementing such a practice, my first question would be, 'What do you have to hide?,'" he said. "Why in the world aren't we requiring all gun stores to tape sales at this point?"
Days after the ordinance including the new restrictions was announced earlier this month, the store announced an inventory clearance and closing sale on Facebook.
"It's with tremendous sadness and regret that I have to announce we are closing our shop," read the post. "It has been a long and difficult ride, but a great pleasure to be your last San Francisco Gun shop."
Outdoorsmen and Second Amendment supporters blasted the city for targeting the shop, saying the new laws will do nothing to keep guns out of the hands of criminals.
"This is yet another piece of thoughtless, superficial, anti-American, anti-gun legislation that is a dangerous threat to our freedom and Constitution," Chris Cheng, winner of The History Channel's Season Four TOP SHOT, and a San Francisco resident, told FoxNews.com. "High Bridge Arms, like many gun shops around America, was a place for well-to-do folks to gather and talk shop about firearms and freedom."
California attorney Chuck Michel, who specializes in firearms law and civil rights, said the legislation seems aimed merely at giving politicians a chance to "falsely claim they are doing something about gun violence."
"For years San Francisco politicians have inappropriately blamed licensed and inspected gun retailers for violence actually caused by gangs, drugs, and sanctuary city laws," he said. "The City has imposed a crushing burden of redundant and pointless regulatory red-tape on firearm retailers, all in an effort to put them out of business. Now they have gotten their wish."