Students dedicate gazebo to teens killed in wrong-way crash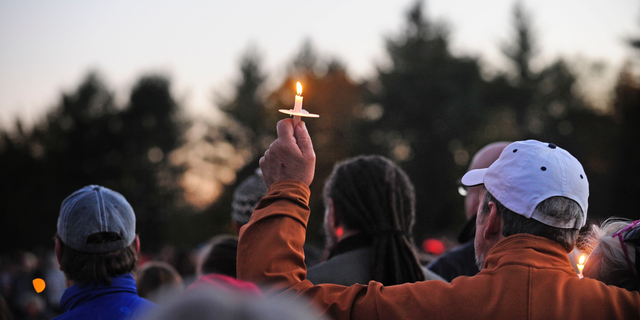 SOUTH DUXBURY, Vt. – A Vermont high school's senior class has dedicated a new gazebo to four classmates and a friend who were killed in a car crash with a wrong-way driver a year ago.
Harwood Union High School's class of 2018 raised about $17,000 to build the memorial and dedicated it Thursday.
Harwood students Eli Brookens, Liam Hale, Mary Harris and Cyrus Zschau (show) were killed last October when their car was struck by a wrong-way driver on Interstate 89. Their friend Janie Cozzi attended Kimball Union Academy in Meriden, New Hampshire, and was killed in the crash with them.
The wrong-way driver, Steven Bourgoin, has pleaded not guilty to five counts of murder. His trial starts in February.
Prosecutors say Bourgoin told a witness he must've lost control and didn't know what happened.