Student brought gun, knives to school to feel 'powerful,' 'cool,' authorities say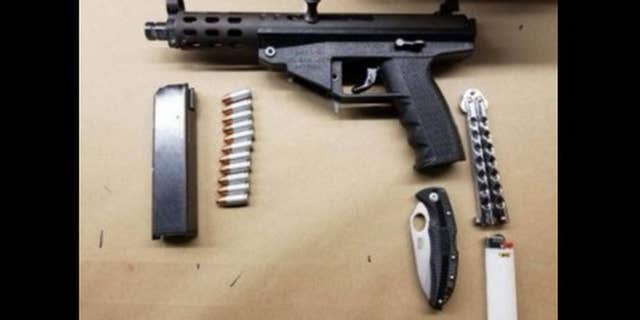 A 14-year-old student brought a gun and two knives to school in his backpack this week because he wanted to feel "cool" and "poweful," police in Winter Haven, Fla., said Friday.
Administrators at Winter Haven Christian School discovered the weapons Wednesday afternoon and called police, the Miami Herald reported. The gun was a semiautomatic pistol with 11 rounds of ammunition, the report said.
The student reportedly told police the gun belonged to his father and he had stuffed it inside his backpack the night before. Police confirmed no school administrators or students were harmed, nor was any threat made, in connection with the case.
"This should hopefully serve as a warning to any student who thinks it's cool to carry a weapon, especially on school grounds," Winter Haven police Chief Charlie Bird said in a statement. "There is absolutely no room for 'cool' when it involves any sort of weapon in a school with the recent events our country has endured."
The student was booked into juvenile detention and faced multiple charges in connection with possessing a firearm and a weapon on school grounds, the Herald reported.
Separately, a 17-year-old student was arrested earlier in the week in Coral Springs, Fla., for making a threat against J.P. Taravella High School, WSVN-TV reported.