Stepmother of Dismembered N.C. Girl Zahra Baker Faces Bigamy Charge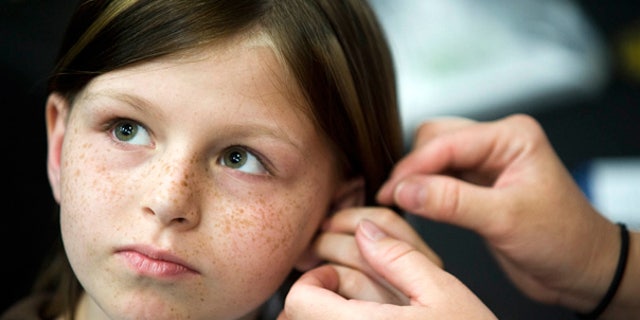 NEWYou can now listen to Fox News articles!
The stepmother of a North Carolina girl who was killed and dismembered was indicted on a bigamy charge on Tuesday, the Charlotte Observer reports.
Elisa Baker is accused of marrying Adam Baker in Australia before divorcing her previous husband, according to the newspaper. If convicted, Baker could face probation for the low-level crime.
The scattered remains of the couple's 10-year-old daughter, Zahra, were found in November after a massive search for the girl. Zahra, a bone cancer survivor with a prosthetic leg and hearing aid, was reported missing by her father on Oct. 9.
Elisa Baker was arrested and charged with obstruction of justice after she allegedly confessed to writing a fake ransom note and leaving it on one of the family's vehicles.
Elisa Baker allegedly told police that Zahra died on Sept. 24, two weeks before she was reported missing, and that Adam Baker dismembered the girl. She said her husband dumped the girl's body parts in several locations around the state.
Family members of the girl reportedly told the newspaper that Zahra was sick before she died. The relatives reportedly said that Elisa and Adam Baker did not take her to a hospital, fearing authorities would find out that Adam Baker was in the country illegally.
The girl's death and dismemberment are under investigation.
Click to read more on the story about Zahra Baker's family in the Charlotte Observer