Stephon Clark shooting: A timeline of events
The Sacramento Police Department says that Stephon Clark, the unarmed black man who was fatally shot on March 18 by two police officers – one identified as black – ignored their orders to stop and advanced toward them, prompting them to shoot in self defense.
A private medical examiner hired by Clark's family to conduct an autopsy said his findings – that the 22-year-old was shot in the back -- cast doubt that he was a threat to police that night.
Here are the details provided by the Sacramento Police Department about the sequence of events that ended in Clark's death, and the findings of Dr. Bennet Omalu.
Authorities also released videos of the incident recorded on cameras worn by the two officers, as well as a camera on a police helicopter. Police authorities are withholding the identities of the officers, ciiting threats.
-- On Sunday, March 18, shortly after 9:00 p.m., the Sacramento Police Department received a call about someone breaking into cars. The caller told police that a black male, who was about 6-feet,1-inch tall, slender and wearing a black hoodie and dark pants, had broken several car windows and was hiding in a yard.
-- Police were dispatched to the scene at 9:13 p.m, arriving five minutes later.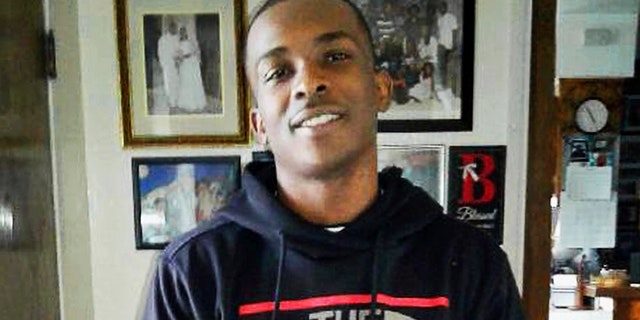 -- A police helicopter also set out to the location. Officers in the helicopter told those on the ground that they spotted a person matching the description of the suspect in a backyard. The helicopter officers said they saw the suspect pick up an object, break a window in the back of a home, then run around to the front and look into a car.
-- Officers on the ground headed toward the front yard, saw Clark in the side yard, and ordered him to stop. A video released by authorities shows the police yelling: "Hey, show me your hands. Stop! Stop!" But Clark fled from them and jumped a fence, running into his grandmother's backyard.
--The police gave chase, going to the backyard, where they encountered Clark. They again yelled: "Show me your hands!" Clark moved toward them while holding an object he held out in front of him. The officers thought the object was a gun, and said "Gun, gun, gun," and began firing at Clark for about five minutes as back-up police arrived. They fired 20 shots.
--When other officers got to the scene, the two officers who had engaged Clark muted the audio on their body cameras for reasons that are unclear and have been denounced by Clark supporters.
--The police then moved toward Clark, who had fallen to the ground and tried crawling as gunshots continued. They put handcuffs on him and administered life-saving measures, but he was declared dead by fire officials who arrived at the scene.
--Police realized that the object believed to be a gun was a cellphone, which was near Clark's body. A search of the scene turned up no firearm.
--After searching the scene, police found three damaged cars and a shattered glass door belonging to a private residence. The police say Clark caused the damage.
--The two police officers involved in the shooting have, respectively, two and four years with the department. They had worked in law enforcement with other agencies before joining the Sacramento force. They have been placed on paid administrative leave.
Clark had a troubled past, according to KCRA, the local NBC affiliate. He had run-ins with police going back to at least 2014. He pleaded no contest to a robbery charge and violated a five-year probation status. Shortly after he was arrested for "procuring someone for the purpose of prostitution," and pleaded no contest to a lesser charge. In 2016, he was arrested on domestic battery charges and pleaded no contest. He completed a battery treatment program.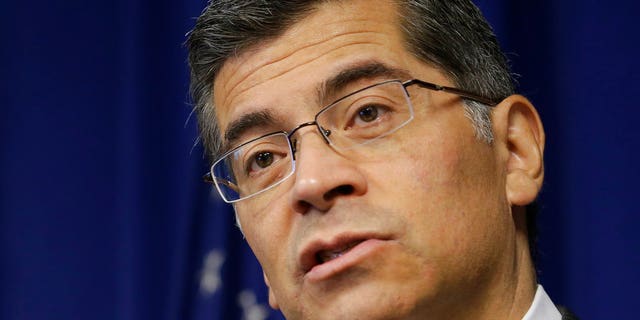 Dr. Omalu's autopsy showed that Clark was hit eight times, with most of the bullets striking him in the back. He was shot three times in his lower back, twice near his right shoulder, once under his armpit, once in his neck and once in the leg.
He said Clark suffered a shattered vertebrae, a collapsed lung and his arm was shattered into "tiny bits." Omalu believes that, based on the location of the gunshot wounds, Clark at one point turned away from the police as they were firing, raising the question about the continuation of the shooting.
"He bled massively," Omalu said, according to published reports. The doctor said Clark did not immediately die, remaining alive for as many as 10 minutes after the shots stopped. He noted that Clark got medical attention six minutes after the shooting, which may not have made a difference. Omalu said: "Every minute you wait decreases probability of survival."
The family's lawyer, Benjamin Crump, said that the autopsy debunks the police contention that Clark was threatening to them.
"This independent autopsy affirms that Stephon was not a threat to police," Crump was quoted as saying to reporters, "and was slain in another senseless police killing under increasingly questionable circumstances."
Some experts say it's not so easy to draw conclusions in this case.
"He's facing slightly in their direction. And it is possible they felt he was still reaching for what they thought was a gun," policing instructor Justin Nix was quoted as saying in The New York Times.
Another expert, David Harris, a professor at the University of Pittsburgh Law School who specializes in police accountability, said to the newspaper that if Clark was moving toward the officers and they believed the object in his hand was a firearm, "It is not clear they could have done anything differently."
California Attorney General Xavier Becerra is conducting an independent investigation into the shooting. His office also is reviewing police procedures.
Asked for an explanation about why the audio was turned off the body cameras when the officers began to discuss what had happened, the police department pess office told Fox News in a statement: "As we conduct our investigation, we will analyze why the body cameras were muted and if it was appropriate."
The Sacramento Police Department said on its website: "The [department] recognizes the significance of this incident and the impact it has on our community. We are committed to providing timely information and communicating openly with our community."
The shooting has sparked protests in California and other states. Protesters are demanding that the two officers be fired.