Stephen Paddock booked rooms at downtown condo during Life is Beautiful Festival, police reveal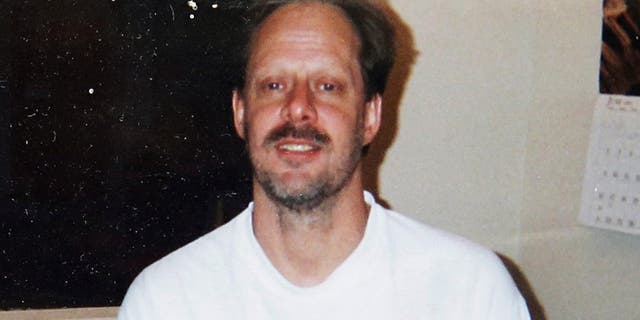 Las Vegas massacre gunman Stephen Paddock rented three units at a downtown condominium days before the shooting spree at Mandalay Bay and told the owners it was for him and his wife, police reports released Wednesday stated.
Paddock said they wanted to stay at The Ogden because he and his wife were "tired of staying in hotels," the owner of the complex, whose name was redacted in the reports, told police in January, according to the Las Vegas Review-Journal. Paddock wasn't married at the time and his girlfriend Marilou Danley was in the Philippines.
Paddock had rented the units between Sept. 17 and 28 and left several times to drive to Mesquite, to fly to Reno and to travel Arizona, the Review-Journal reported, citing the police report.
STEPHEN PADDOCK MAY HAVE TOLD HAIRSTYLIST THAT CONCERT VENUE WAS VULNERABLE TO ATTACK
Las Vegas Metro Police Officer Andrew Parrish detailed in his report that one of the units he looked at was one floor below the top-floor penthouse, according to the newspaper. The room would have given Paddock a perfect vantage point overlooking the Life is Beautiful concert that was held from Sept. 22 to 24.
A source had initially told The Daily Beast in October that Paddock rented multiple condos at The Ogden over-looking the concert, which was being headlined by Chance the Rapper and Lorde. The source suggested to The Daily Beast that Paddock may have changed his plans prior to checking into the Mandalay Bay on Sept. 28.
Clark County Sheriff Joe Lombardo said in October that it was unclear whether Paddock was engaged in "pre-surveillance" of the event. TMZ also reported that Paddock booked two rooms at Chicago's Blackstone Hotel that overlooked the Lollapalooza Festival in August. Malia Obama, The Muse and the Killers were some of those who appeared at the venue.
The condo owner told police that she only interacted with Paddock when he arrived and when he left.
Paddock killed 58 people in the Oct. 1 attack and wounded hundreds more during the Route 91 Festival.
More than 2,100 pages of witness statements, police reports and other records were made public after a judge ordered them released after media organizations sued for information on the deadliest mass shooting in modern U.S. history.