Statue of Liberty's crown to open after renovation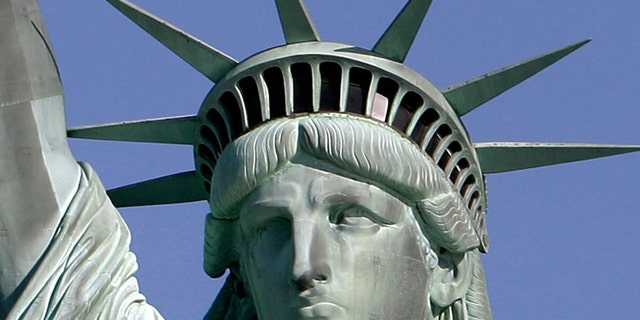 NEWYou can now listen to Fox News articles!
The Statue of Liberty is set to reopen to the public on Sunday, the U.S. landmark's 126th anniversary.
The statue has been closed for renovation to its interior, although the public has been allowed to visit its Liberty Island grounds in New York Harbor.
The $30 million renovation that began last year included replacing the stairs to the crown and making them less steep. There are now 393 steps, instead of 354.
For the first time, visitors using wheelchairs will be able to visit one of the observation decks at the top of the pedestal. National Parks Service spokeswoman Mindi Rambo said that is as high as it's possible to provide wheelchair access while preserving the historic structure.
The statue, a gift from France, was dedicated on Oct. 28, 1886.