Staten Islanders offer to school FEMA after Sandy's wrath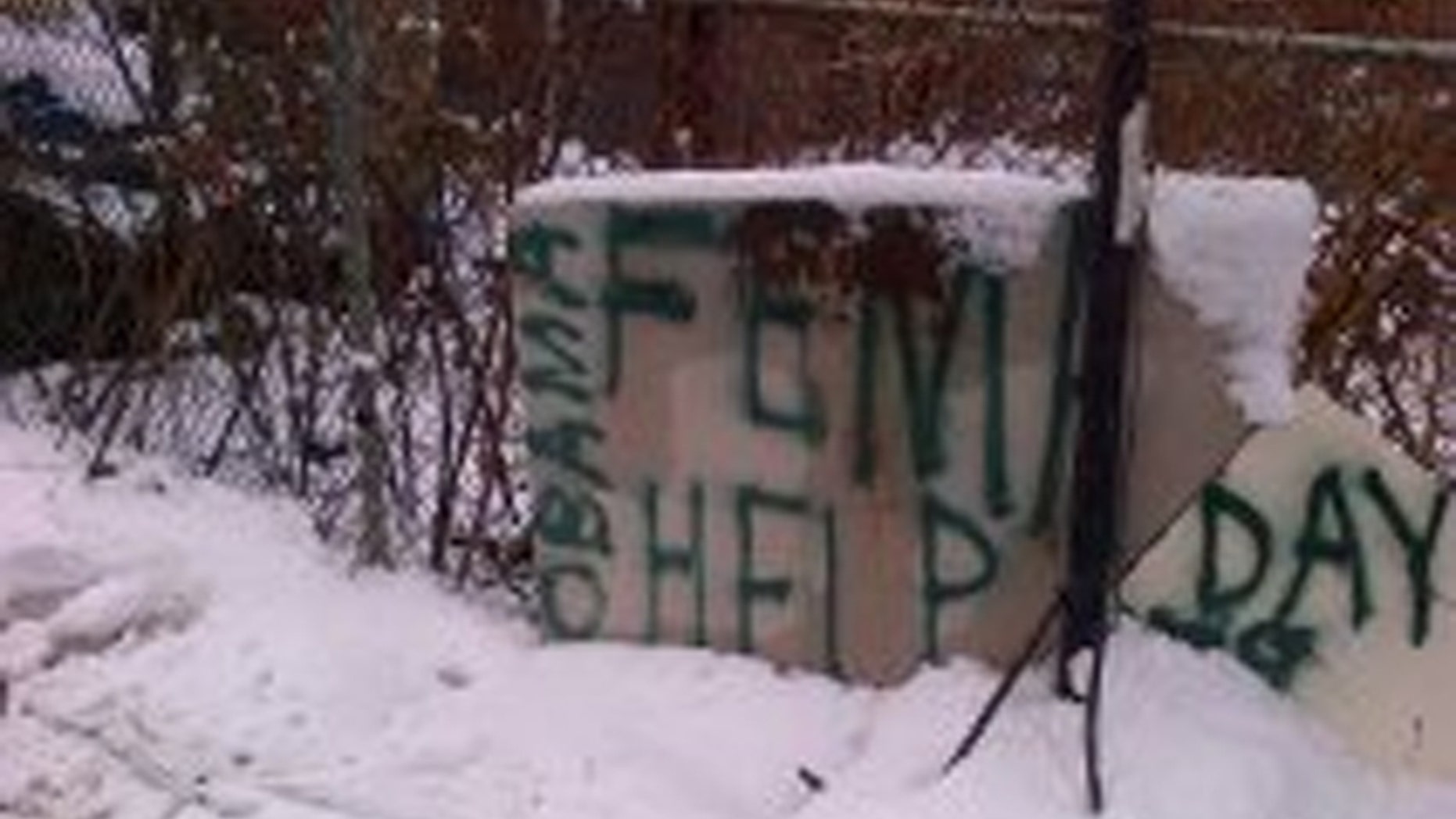 As President Obama prepares for his post Hurricane Sandy visit to New York, he might be able to learn a thing or two from Staten Island residents who mobilized volunteers to help keep thousands of residents clothed and fed in what they say was an absence of government help.
Now, some are saying their drive, organization and efficiency could serve as a model for the Federal Emergency Management Agency, or FEMA, and other relief agencies.
"There's no leadership here, nobody knows what's going on," said Christopher Janusis, a Staten Island resident, whose house and neighborhood were badly hit by Sandy.
Speaking to Fox News surrounded by wreckage last week, Janusis said he awoke the morning after the election without even knowing who'd won. In a neighborhood where many lacked power, there was no way to keep up with the news.
[pullquote]
For Janusis and thousands of other Staten Islanders whose lives were so suddenly changed by Sandy, there are many reasons to complain. But rather than do that, and rather than wait for government help, the residents took matters into their own hands: They organized a volunteer-driven relief effort that could be an example for FEMA and other aid agencies might do well to study.
Traci Cangiano owns real estate company Cangiano Estates and was one of many who took on the task of helping those who were hit by the storm.
She says after driving around Staten Island and seeing the destruction her daughter asked her if they could start a donation drive. She agreed and turned her offices into a makeshift warehouse, where she and other family members and friends distributed thousands of aid parcels to fellow Staten Islanders.
Last weekend, a massive truck arrived from Virginia with supplies. Within a couple of hours the aid was set for distribution throughout Staten Island.
Cangiano and her fellow volunteers showed they could rip through the red tape that often stifles aid organizations, and focus on the calls for help.
"We were monitoring Facebook and other social media," she said. "As calls and messages came in for help, we responded by sending cars full of food and supplies to the areas that needed it most."
At Goodfellas Pizza on Hylan Boulevard, founder Marc Cosentino a former NYPD sergeant, is helping to coordinate local relief efforts where he, co-workers and volunteers have been going door to door day and night supplying neighbors with supplies, such as cleaning products, batteries and clothes and have been working in coordination with local churches, VFW posts and businesses so they can hit areas which need help right away.
He says they are doing a lot of clean up and demolition but that "the reality is that we still need a lot of help as there are still people living in pitch black houses afraid to leave because of fear of looters."
Cosentino  tells Fox News that the main thing to be learned is "that the people themselves on Staten Island saved most of the lives here and are doing most of the work, along with volunteers from other areas." He says "you have incredibly valuable resources here that need be pooled to get the job done."
New York Assemblywoman Nicole Malliotakis, who represents some of the worst-hit neighborhoods, said that Staten Islanders came together in the days after the storm as soon as they realized the government would fall short.
She said small businesses, neighbors and local leaders teamed up to ensure people had clothes, food, water, blankets and hot meals, as well as other survival basics.
Malliotakis said she welcomed the president's visit, and hoped he would help with rebuilding the community. However, she also told Fox News: "We don't just need him to come here just to take a walking tour. What we need is a commitment that he will do whatever he can to ensure that this community is rebuilt, and that the people of this community find homes, find housing and can put their lives together."
Ben Evansky can be followed @globalposts