State: Death row inmate should be asked if he wants appeal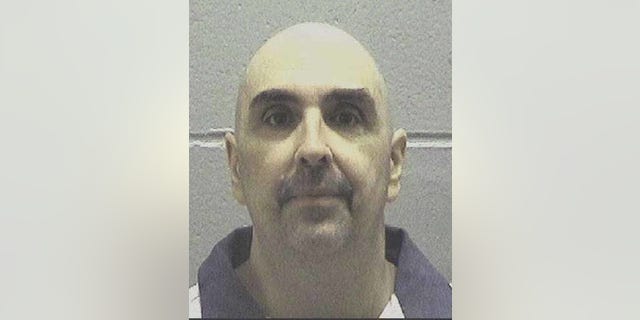 ATLANTA – A Georgia death row inmate scheduled for execution this week should be asked whether he wants an appeal filed on his behalf, lawyers for the state argued in a court filing Tuesday.
Steven Frederick Spears, 54, is scheduled to die Wednesday by injection of the barbiturate pentobarbital. He was convicted of murder in the August 2001 slaying of his ex-girlfriend, Sherri Holland, at her home in Dahlonega, about 65 miles northeast of Atlanta.
Spears has declined to initiate any post-conviction appeals and has refused to meet or communicate with his lawyers since March 2015.
The state asked a judge to hold a status conference to determine from Spears whether he wishes to waive or pursue a petition filed on his behalf. The state also asks that an expert evaluate Spears by Wednesday "in an abundance of caution" since his mental competency has been challenged.
Once those steps are completed, lawyers for the state wrote, a hearing can be held by the end of the week on the state's motion to dismiss the petition filed on Spears' behalf. The seven-day window set by a judge for Spears' execution ends at noon on Nov. 23.
Attorney Brian Kammer with the Georgia Resource Center, which acts on behalf of death row inmates, filed a petition on Monday saying Spears' constitutional rights were violated during his trial, sentencing and direct appeal and asking a judge to delay his execution to set a hearing on those issues.
The filing was made on behalf of Gwen Thompson, Spears' ex-wife and mother of his child, as a "next friend" petition. That option is available to someone who has a significant relationship with a death-sentenced person who "declines to pursue available post-conviction legal remedies due to a mental disease or defect."
The petition cites a sworn statement from clinical psychologist Robert D. Shaffer, who wasn't able to personally interview Spears but who evaluated him by reviewing letters Spears had sent, statements from people who had previously evaluated Spears and court records.
"It is my opinion that his capacity to appreciate his position and make a rational choice with respect to continuing or abandoning further litigation is substantially affected by his mental disease," Shaffer wrote.
Lawyers for the state oppose delaying the execution to give a judge a chance to consider the petition. Thompson has failed to demonstrate that her relationship with Spears is significant enough to warrant a "next friend" petition, they argue, noting that she is not on the list of people approved to visit Spears and has never visited him in prison.
The state's lawyers also take issue with the assertion that Spears isn't competent, noting that the expert cited in the petition has never met nor evaluated Spears.
"There is no evidence that any expert who has met Spears and evaluated him has found him to be incompetent or to have a mental illness that affects his competence," they argue.
Spears is competent and could make the decision to pursue post-conviction appeals if that's what he wanted to do, the state's lawyers argue.
Attorneys for Spears also planned to ask the State Board of Pardons and Paroles to spare his life during a clemency hearing set for Tuesday. The parole board is the only authority with the power to commute a death sentence in Georgia.