Starbucks stabbing: Fight over drink order triggered attack, witnesses say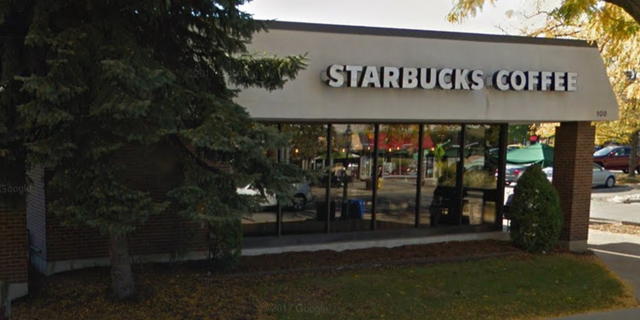 NEWYou can now listen to Fox News articles!
A man was stabbed Sunday at a Starbucks in a Chicago suburb after an argument over an incorrect drink order, witnesses said.
A customer from California was angry with the staff at the Park Ridge Starbucks because his drink was incorrect, according to WBBM reported.
ILLINOIS MAN ACCUSED OF STOMPING KITTEN TO DEATH
A customer from nearby Glenview tried to intervene -- but the California customer punched him and the two started to wrestle, Park Ridge police said.
The Illinois man went to his pocket to grab his phone but ended up taking out his knife and cutting the other man, police said.
There have been no reports of other injuries, according to a Starbucks spokesperson.
ILLINOIS OFFICER INJURED, BURGLARLY SUSPECT KILLED IN GUN BATTLE
"He was upset that his latte was wrong, and so the boy behind him told him to cut it out and the guy with the wrong latte started cutting him up and got him in his hand real bad," Kimberly Anderson, who works nearby the Starbucks, told WLS.
Police said both men did not want to press criminal charges.