Stanford rejects College Republicans' proposed logo because it shows American flag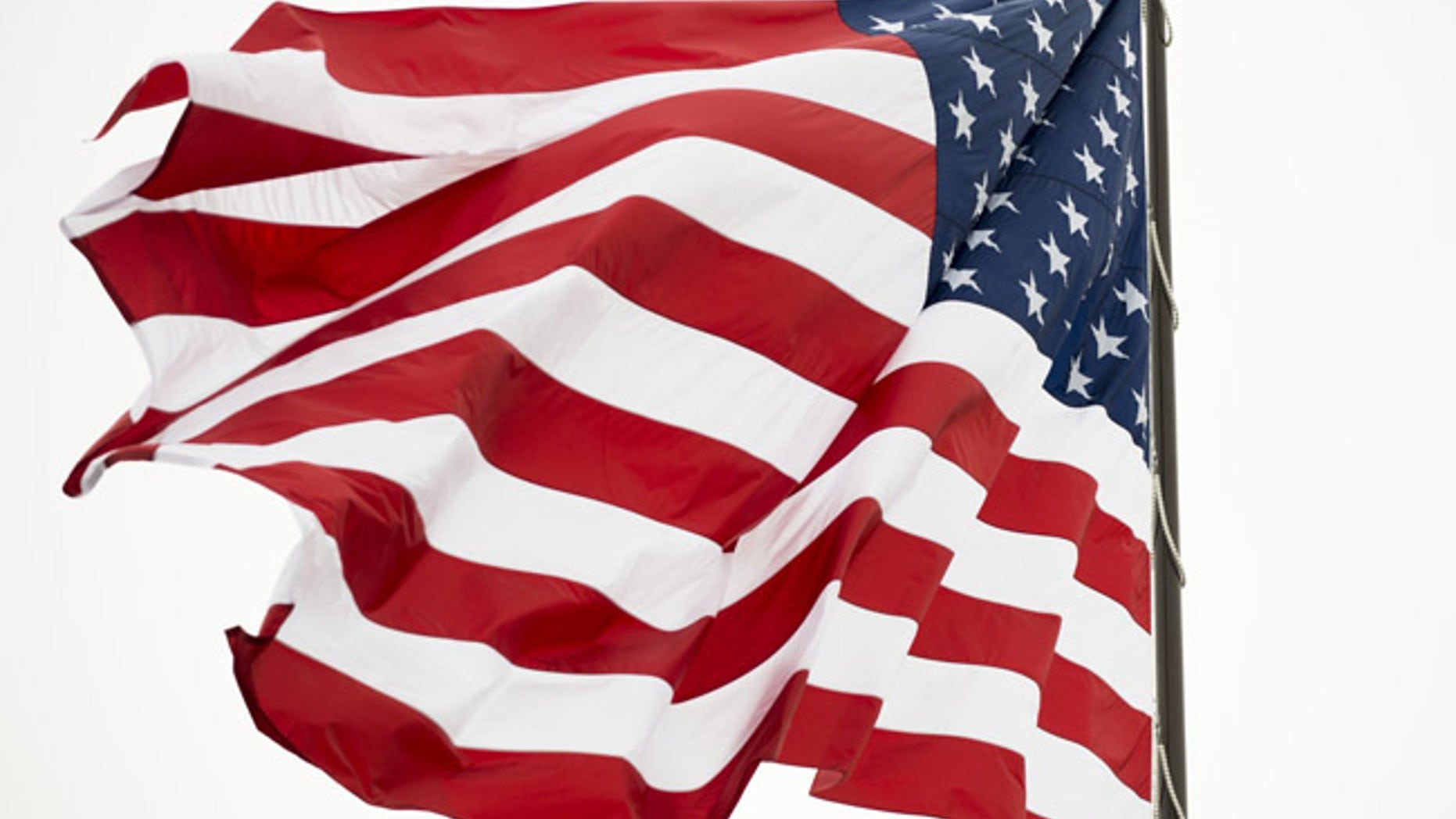 Stanford University denied the College Republicans' request for a new logo on T-shirts because it shows a portion of the American flag.
"We find the idea that flags are off limits ridiculous," the Stanford College Republicans told Fox News, "and especially the American flag shouldn't be off limits."
The group was told the patriotic look doesn't meet the private university's standards, according to an email from the school's copyright office that was obtained by The College Fix.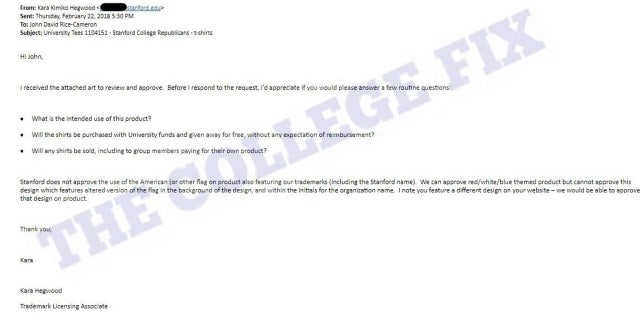 "Stanford does not approve the use of the American (or other flag) on product also featuring our trademarks (including the Stanford name)," wrote Stanford University's trademark licensing associate, Kara Hegwood, in an email to the College Republicans president.
While the university points to its trademark guide for the rejection, it doesn't seem to mention or include any references to flags.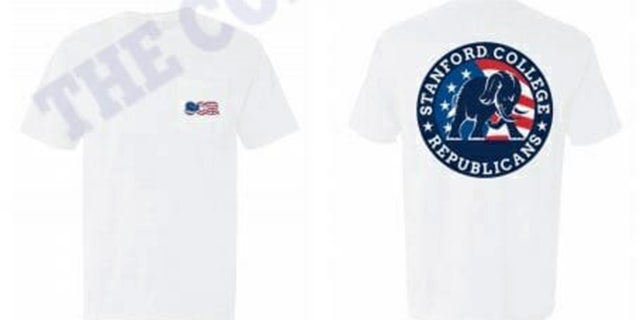 MIAMI ART PROFESSOR TURNS AMERICAN FLAGS INTO KKK HOODS CAUSING OUTRAGE
"We can approve red/white/blue themed product but cannot approve this design which features altered version of the flag in the background of the design, and within the initials for the organization name," Hegwood wrote.
However, the private institution did say the old logo was a go.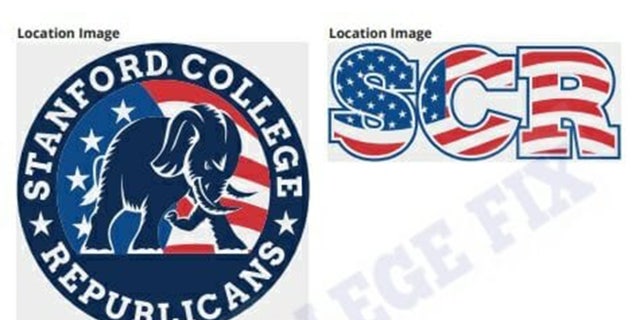 "I note you feature a different design on your website," she wrote. "We would be able to approve that design on product."
But the Stanford College Republicans' incoming president, John Rice-Cameron, told the College Fix he doesn't want to use the old logo as suggested by the trademark office.
"The logo is emblematic of our club," he said. "It shows we are willing to boldly promote conservatism."
Stanford University did not immediately respond to Fox News' request for comment.
The Stanford College Republicans have featured the new logo on the club's Facebook page since October and used it to promote a recent debate on tax reform with the Stanford Democrats.
The original plan had been to sell the new shirts to members and anyone else who might be interested, but now the group said it did not know if it would go ahead and print them.
CHRISTIAN GROUP SUES MICHIGAN UNIVERSITY AFTER IT IS KICKED OFF CAMPUS
Meanwhile, Rice-Cameron reportedly emailed the school wondering why it doesn't want to be associated with the American flag.
In a recent post online, Rice-Cameron highlighted the SCR's activity in the past year, noting they've faced opposition on campus.
"This past year, the Stanford College Republicans have drastically transformed the political environment at Stanford, taking bold steps to promote conservative ideas on campus," he wrote. "We have worked with the Young America's Foundation to bring prominent conservative speakers to campus, engaged in debates with left-leaning organizations, and have taken on and defeated those who seek to intimidate conservatives into submission."