Spray of foul-smelling liquid at supermarket could get man 13 years in prison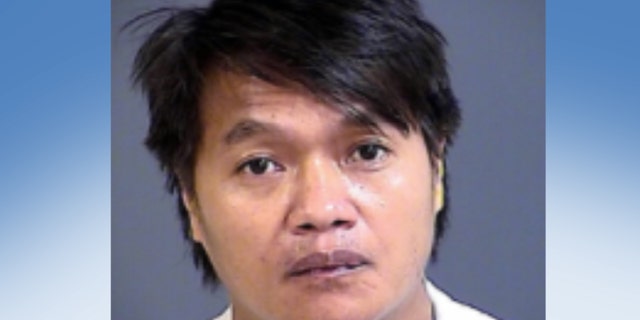 A South Carolina man faces up to 13 years in prison if convicted on charges that he sprayed a foul-smelling liquid, believed to be feces, on a supermarket's produce in October.
Pau Hang, 41, pleaded not guilty to federal charges Wednesday folowing his arrest Oct. 15, WNCN-TV reported.
A store manager saw him spray liquid with a fecal odor on the produce and other items at a Harris Teeter store in Charleston, authorities said.
A police report said Hang was a "disgruntled contractor" for the store who was angry because he thought the business owed him money.
A federal grand jury indicted Hang earlier this month on charges of attempting to tamper with a consumer product and tainting a consumer product to cause commercial harm.
The Associated Press contributed to this report.