Spider-Man window washer gets 100 years for taking pornographic images of children he babysat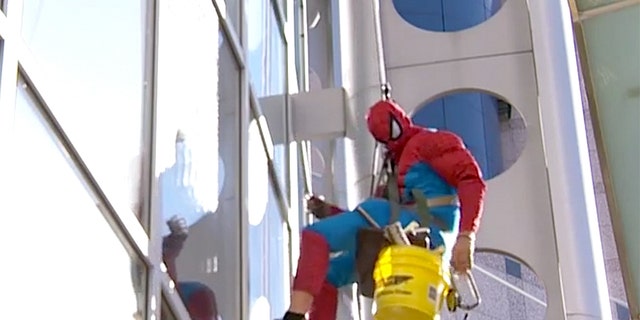 A Nashville man who would dress up as Spider-Man and wash windows at a local children's hospital was no hero behind the mask.
Instead the costumed creep was sentenced to 105 years in prison Monday for child pornography. Jarratt A. Turner, 36, took pictures of two children he babysat after he befriended their families between October 2014 and May 2015.
During that time, Turner took sexually explicit photos and videos of the toddler on several occasions, WTVF reported. He also took pictures of another child, an infant, six times. The children were between the ages of 12 and 31 months old. He took the photos in his Nashville apartment.
The images also included himself appearing to molest the two children, according to the station. Turner shared the photos with people online on a photo sharing site through Wi-Fi in order to stay off the police department's radar.
KIDNAPPING SUSPECT ARRESTED, BUT WOMAN WHO WAS ABDUCTED STILL MISSING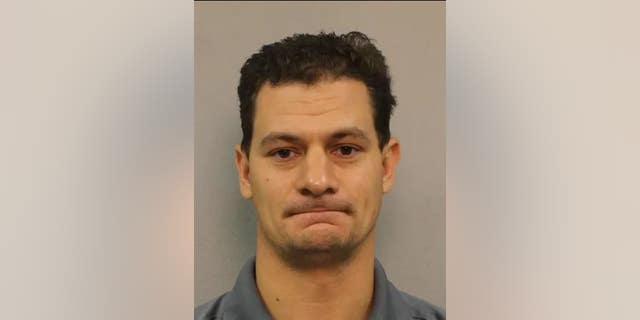 "I loooooove little ones. I love my little ones the most and hope you love them too," his profile on the website said.
"These are some pictures I took of my nephew. We have loads of fun when I get to hang out with him" and "I love this little girl more than anything," the captions of the photos read, according to WSMV.
Turner would dress up as Spider-Man as an attempt to gain access to other children, court documents obtained by WSMV stated.
TENNESSEE JAIL INMATES REPORTEDLY HOSPITALIZED AFTER SUSPECTED OVERDOSES
"Children of this community are a little safer today with this sexual predator behind bars," Assistant Special Agent in Charge Robert Hammer said. "The fact he would film, and then upload to theInternet, videos of himself molesting an infant and toddler, then take elaborate steps to conceal his activities, represents the extreme danger he posed to the community."
Turner was charged in June 2015 with "16 counts of production of child pornography and transportation of child pornography." He pleaded guilty to all the charges in March 2017.