Special needs student in South Carolina suspended for bringing bomb drawing to school, mom says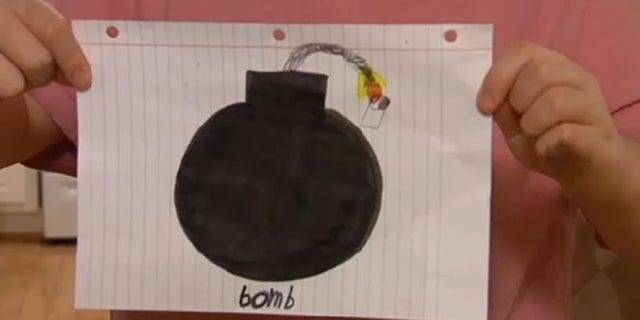 NEWYou can now listen to Fox News articles!
The mother of a special needs middle school student in South Carolina said her son was suspended Monday after he brought in a drawing of a bomb to school, FoxCarolina.com reported.
Rhett Parham, the boy, is a fan of the video game "Bomber Man" and drew the cartoonish explosive, Amy Parham, his mother, said. Officials at the Hillcrest Middle School in Greenville told her that her son was suspended indefinitely after showing the drawing to older students who informed administrators, she told the station.
"They actually reiterated to me they knew he was non-violent," said Parham. "They knew he was not actually having a bomb, creating or making a bomb. But that they could not go without making an example of him and take some type of action because they were worried about their perception. Perception is actually the word he used. Perception is reality, and parents might think you have a bomb or [might be] violent."
A spokesman from the school district would not comment on a specific student and the South Carolina Department of Education told the station that the boy's parent did not make a written complaint.
"At this time, since the matter relates to student discipline, it is left up to the local school district to investigate the issue through a manifestation hearing and determine if the student's behavior is due to his disability," the statement said.