Southwest heat wave threatens to bake the region for days
NEWYou can now listen to Fox News articles!
The Valley of the Sun lived up to its name Tuesday, hitting a record 118 degrees just hours before the first day of summer.
"It's really important, especially how hot it is here in Arizona, that people continue to drink water and stay hydrated," said Becky Hulett, a Phoenix recreation supervisor.
The crippling heat wave drove residents, animals even air conditioners to the breaking point.
NORTHEAST BRACES FOR SEVERE STORMS AS SOUTHWEST TO BE HIT WITH HEAT WAVE
"Now people are like desperate – they do and pay anything to get them fixed," said Alan Schwandt of Alan's Air.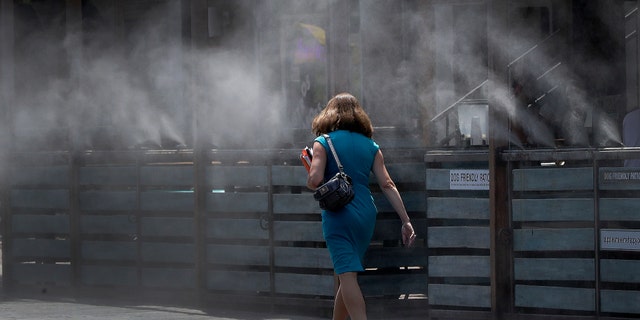 Several southwest cities are hitting record highs – Las Vegas hit 117 degrees, Phoenix hit 119 degrees, Palm Springs hit 121 degrees – and that put first responders like the Border Patrol on high alert.
"It's physically impossible for those individuals to carry enough water," said Border Patrol Agent Vicente Paco, patrolling near the Mexican border in the Sonora Desert south of Tucson. "It should not be a death sentence to come across the border illegally, and yet smugglers put immigrants in those situations."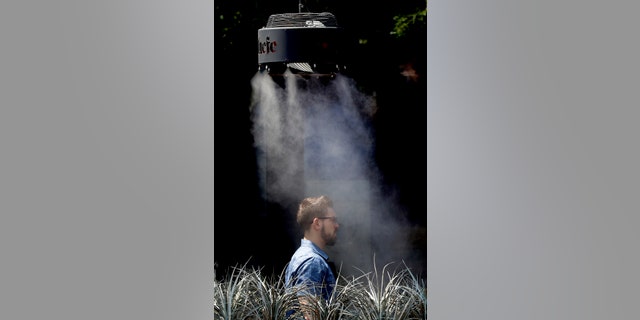 Several utilities warned of blackouts, Phoenix aid workers checked on the vulnerable, fire crews battled wildfires in Utah and California, while in Arizona it was literally too hot to fly.
"The plane can literally not take off, if that's the legitimate reason, then of course, we don't want to be on it," said passenger Mary Booth.
AMERICAN AIRLINES FLIGHTS IN PHOENIX CANCELED AS TEMPERATURES SOAR
American Airlines cancelled 45 flights Tuesday, specifically the small, regional Bombardier jets that can't take off in the hot, thin air. Bigger Boeing and Airbus jets were unaffected.
"Each make and model aircraft have performance criteria and if any variable exceeds that, it essentially grounds the airplane," said Marc O'Brien, aviation program chair at Arizona State University.
While it's true you can fry an egg and bake cookies in this heat, where a car's interior can reach 158 degrees in 30 minutes, officials biggest concern is health.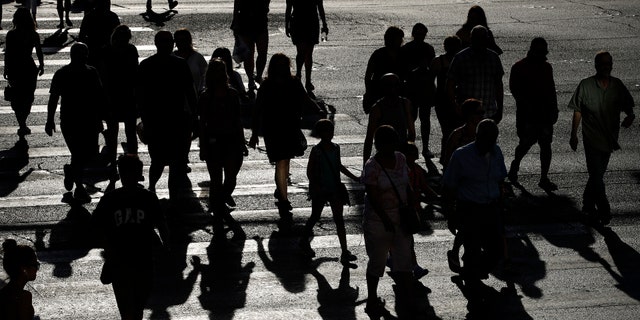 "We're looking for people who may still be out in the sun or unable to find a cool place," said Amy McMullen of Phoenix Allies for Community Health.
Last year, about 2,000 Arizonians visited emergency rooms for heat exhaustion and 130 died in heat-related fatalities. In about half the cases, according to the state Department of Health, it was because victims lacked air conditioning.
"Last summer, and the summer before, I would average anywhere from 15 to 18 jobs a day," said Jayme Martens of Smiley Crane SERVICE. "It's usually right at 110 [degrees] when all the units usually start failing if they're on their last leg."
And that hold true for people as well, as doctors say the body's cooling system begins to overheat around 108 degrees. Today's heat wave is expected to break by Sunday, when the valley of the sun returns to a normal 105 degrees.