Southwest flight aborts takeoff in Denver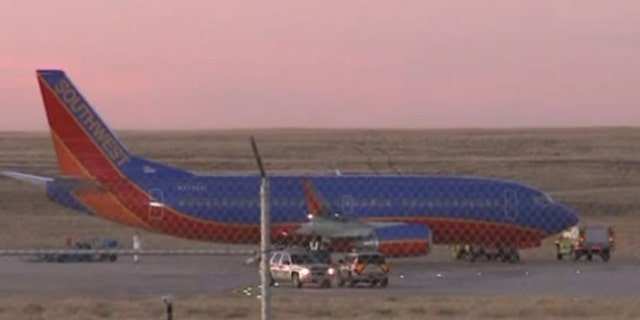 NEWYou can now listen to Fox News articles!
Southwest Airlines officials say the pilot of a Las Vegas-bound flight aborted takeoff from the Denver airport Monday after a warning light indicated a fire onboard, causing three tires to blow out as the plane stopped abruptly.
Company spokeswoman Olga Romero told The Denver Post that no fire was found but that the pilot stopped the Monday afternoon flight as a matter of procedure. Romero says mechanics were trying to determine why the warning light came on.
"I was right above the wing and there was a little bit of smoke coming out," Raynita Santiago, who was on board, told KDVR.com.
The plane was departing Denver International Airport with 137 passengers and five crew members. No one was injured, and passengers were moved to a later flight.
Airport spokeswoman Cyndi Karvaski says it is common for brakes to overheat and tires to blow out when a pilot stops a plane quickly before takeoff.
The Associated Press contributed to this report