Southern California town wants to exempt itself from sanctuary city law
One Southern California town is taking a stand against a state law that limits the cooperation between local police and federal immigration agents and encourages sanctuary cities to exist.
The City of Los Alamitos will vote on an ordinance that would exempt it from the sanctuary city law that council members say conflicts with federal law.
Members say that the state law "may be in direct conflict with federal laws and the Constitution," not to mention going against the oath they took in taking office, The Orange County register reports.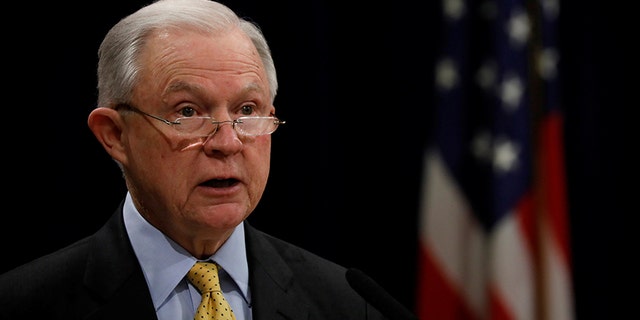 The council "finds that it is impossible to honor our oath to support and defend the Constitution of the United States," according to the ordinance.
The proposed legislation comes after U.S. Attorney General Jeff Sessions announced that the Justice Department was filing a lawsuit against California over three pieces of legislation that interfere with the federal immigration policy.
Like Los Alamitos council members, Sessions argued that the laws are not only unconstitutional, but also a "plain violation of federal statute and common sense."
Fox News' Adam Shaw and The Associated Press contributed to this report.