Southern Calif. wildfire 53 percent contained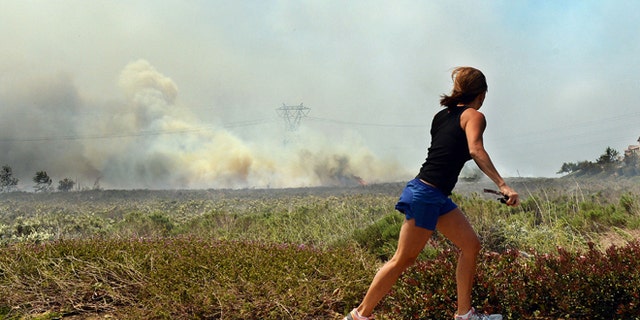 RANCHO CUCAMONGA, Calif. – Firefighters have halfway surrounded a Southern California wildfire that forced the evacuation of about 1,600 foothill homes.
Fire officials say the wildfire near Rancho Cucamonga is 53 percent contained Thursday evening and holding steady after burning 1,627 acres of brush on Wednesday.
No homes have burned in the area east of Los Angeles, and there are no mandatory evacuations.
Winds in the area below the San Bernardino National Forest are around 15 mph, with 25-mph gusts -- a far cry from the 70-mph gusts a day earlier.
Firefighting aircraft remain grounded, however, except for some that were able to map the burn area.
The National Weather Service predicts the wind wills will continue to ease and become variable through Friday.