South Carolina woman accused of killing husband with eye drops shot him with crossbow in 2016, records show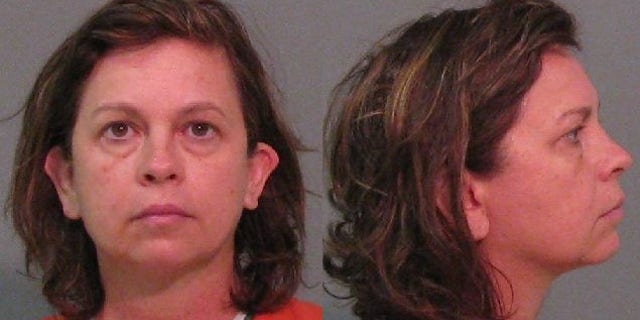 A South Carolina woman who confessed last week to killing her husband by poisoning him with eye drops had shot him in the head with a crossbow two years prior — though he brushed it off as an accident, police records showed.
Lana Sue Clayton was arrested Friday after she admitted to putting a lethal amount of Tetrahydrozoline, the chemical found in eye drops, in Steven Clayton's water on July 19. He died two days later at their home on Lake Wylie.
HAWAII MAN, 43, FOUND DEAD DAYS AFTER CHILD SEX ASSAULT ACCUSATIONS
The 52-year-old woman, however, may have previously tried to kill her husband in 2016, The Rock Hill Herald reported.
Clayton told officers she was "trying to load a crossbow" and was having issues, so she brought the weapon upstairs, where her husband was sleeping, according to a police report.
She said the crossbow "accidentally" went off and an arrow struck Steven Clayton in the back of the head. She told officers that he woke up "yelling and bleeding from the wound."
The husband later told officers "he was fine and the shooting was accidental," the report stated. He added that he "did not believe his wife was trying to kill him."
Police eventually ruled a year later that the incident was an "accident" and "no intent to commit a crime was found."
FLORIDA K9 SINKS TEETH INTO ESCAPING SUSPECT ON VIDEO
Two years later, Lana Clayton was charged with her husband's murder and malicious tampering of food.
Clayton had initially told cops after her spouse's death that he was suffering from vertigo before he was found face down at the foot of the stairs.
A day before she was arrested, Clayton attempted to kill herself using gas fumes, The Rock Hill Herald reported. She also left "several suicidal notes" on a back deck table. Police, firefighters and EMS found Clayton unconscious in the upstairs bedroom.
She was taken to the hospital and was charged with murdering her husband after receiving medical treatment. She remains in jail without bond.