South Carolina serial killer's hand tracing advertised for sale despite state law ban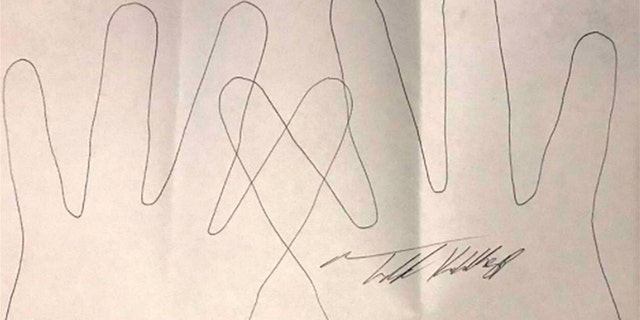 NEWYou can now listen to Fox News articles!
Serial killer Todd Kohlhepp, who is serving life in prison for killing at least 7 people, attempted to profit from his crime when a website that specializes in true crime collectibles sought to sell a signed pencil tracing of his hands.
Supernaught.com, known for selling memorabilia from high-profile killers knowns as "murderabilia," listed the tracing of Kohlhepp's hands for $89 earlier this week, The Herald-Journal of Spartanburg reported.
The paper reported Supernaught.com removed the pencil tracing Thursday after it contacted it. It was unclear if the tracing had been sold or just removed from the site.
Other items on the website include Charles Manson's string artwork from and Ted Bundy's signed prison letters.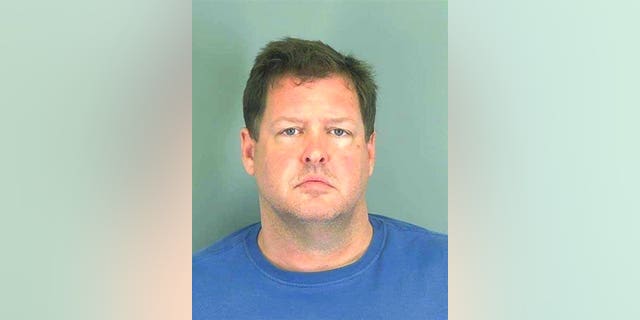 South Carolina state law prohibits inmates from profiting from their crimes and requires offenders to notify the Attorney General's Office and the Office of Victim's Assistance of any contract they've entered that would allow them to earn money from behind bars. Failure to notify authorities of any contracts may be subject to a civil penalty of up to $10,000, the newspaper reported.
Jeffrey Taillon, a spokesman for the South Carolina Department of Corrections, told the newspaper if profiting off of memorabilia is specifically mentioned in inmate mail, officers are able to stop it and refer the case to the attorney general's office, but it's often difficult to spot.
"If they can determine if it's a 'murderabilia' situation, it's absolutely flagged and stopped," he said. "Often times, that's difficult to do based on the types of materials."
Kohlhepp, 46, is serving life in prison after pleading guilty in May kidnapping missing Anderson woman Kala Brown and killing seven people, including Brown's boyfriend, Charlie Carver.