South Carolina lottery glitch leaves winners empty-handed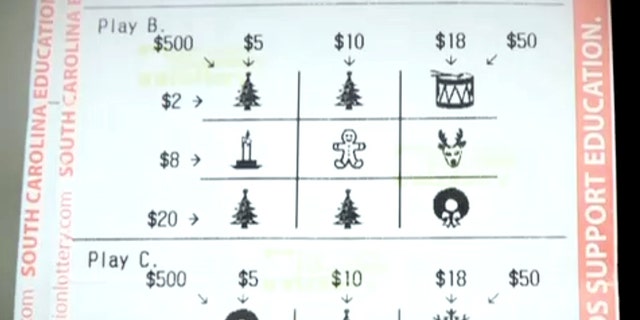 South Carolina residents who appeared to have won some money on the state's Christmas-themed lottery game discovered Wednesday that they will not be getting their winnings after all.
Lottery officials determined that there had been a glitch in the system and the state will not be paying for numerous tickets that they believe suffered a printing error, according to FOX Carolina.
The tickets gave players the chance to win up to $500 if they matched Christmas-themed symbols in a tic-tac-toe game, according to the station. However, officials said the same symbol was repeated in nine different areas on the ticket, giving the player a $500 win, officials said.
Officials said more than 70,000 erroneous tickets were printed.
Those who bought tickets between 5:51 p.m. and 7:53 p.m. on Christmas Day would be the only players who will be reimbursed, officials said.
"Regrettably, these errors by the former vendor led loyal players to mistakenly believe that they held winning tickets," lottery officials said in a statement. "While SCEL is mindful of the magnitude of this decision on its players, any other decision would not comply with the law."
The error-filled tickets totaled up to $35 million in winnings and ticket holders who cashed in their games before the error was discovered scored about $1.7 million, Tim Madden, a lawyer for the state lottery, told The New York Times.
"Those players who got the winnings got an extraordinary windfall to which they were not entitled," Madden said. "They just happened to be at the right place at the right time."
However, some feel the state's decision isn't enough.
Gwendolyn Bobo, of Charleston, told FOX Carolina in December that she feels her family is owed thousands.
"I want to be optimistic because this is beyond law or anything else. It's common sense," she said. "It's just reasoning and doing what's right."