Son of fallen Indiana patrolman greeted by 70 officers in first day back at school
It was tough for the son of a fallen Indiana police officer to return to school Monday, more than a week after his father died in the line of duty -- but he was helped by some members of the community.
Dakota, the 5-year-old son of the late Terre Haute patrolman Rob Pitts, only asked if one of his dad's friends could ride in his father's police car on his way to school, according to FOX59. But when Dakota arrived, he was shocked to see who was there to greet him.
About 70 Terre Haute police officers and Virgo County Sheriff's deputies greeted Dakota at the door to show him support on his first day back.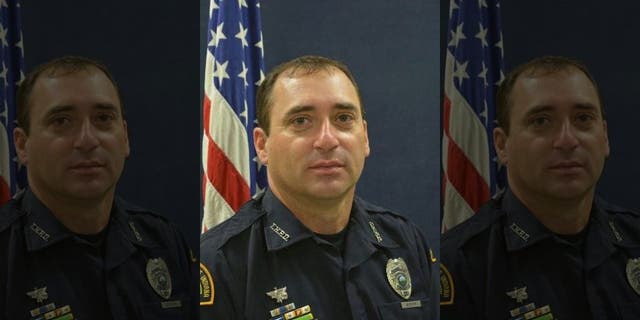 "He will definitely know his dad was a hero," Pitts' sister, Kelli Jones, told WTHI-TV. "Blood doesn't always make family and I think the blue family went above and beyond."
Pitts was killed earlier this month in a shootout with a homicide suspect who later died from injuries he suffered in the crossfire, authorities said.
The suspect opened fire from a second floor Terre Haute apartment building after he was approached by four investigators, police said. The suspect had been linked to an earlier homicide.
Pitts was the first Terre Haute officer to die in the line of duty since July 2011. He was a 16-year veteran of the police force.
The Associated Press contributed to this report.