Soldier in Army jacket attacked after Philadelphia parade, family says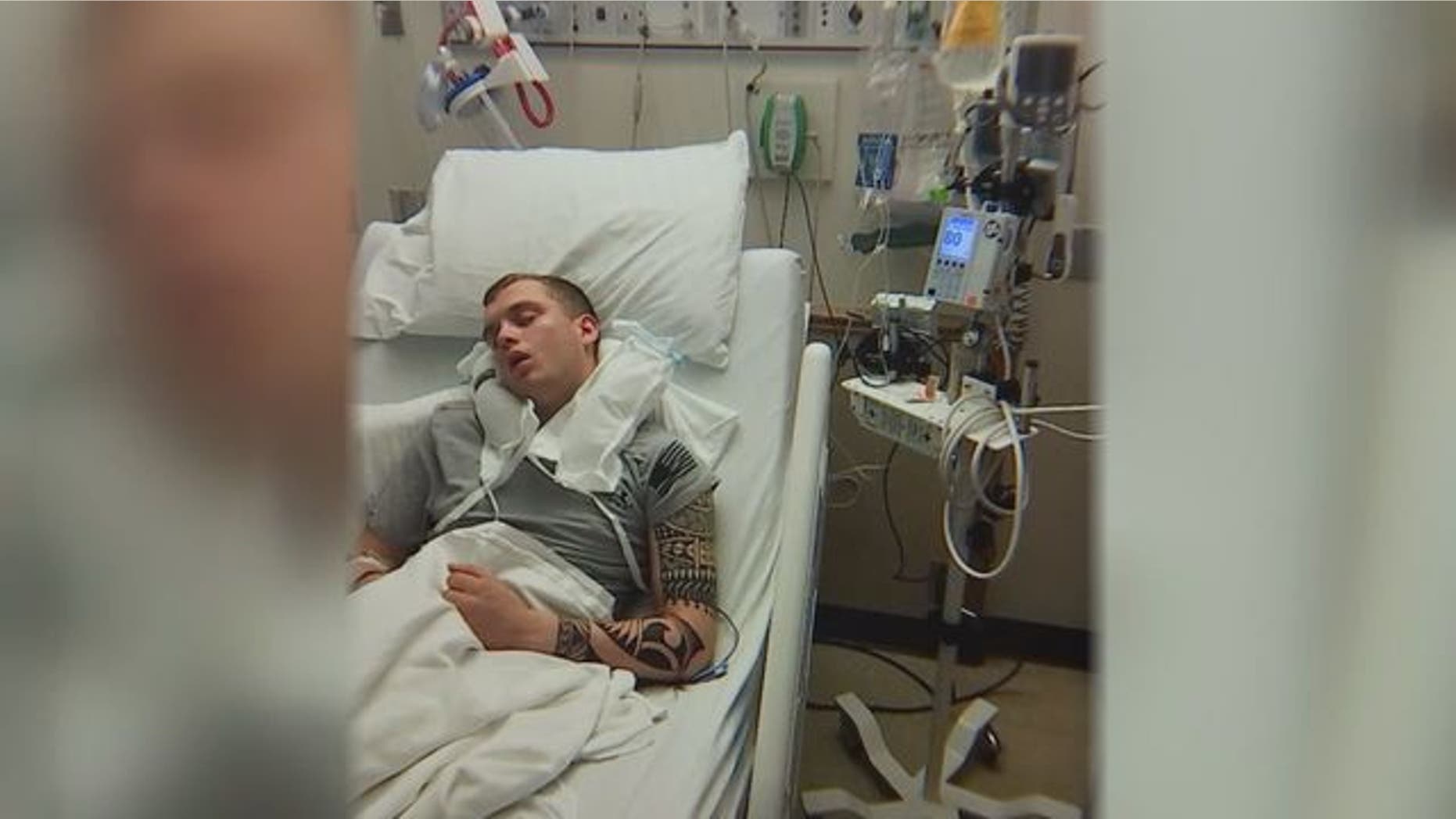 A soldier's mom is speaking out after what she called a brutal attack on her son after Philadelphia's annual Mummers parade. He is now in the hospital with a long recovery ahead of him.
PURPLE HEART SPOTTED ON AIRPORT BAGGAGE CLAIM BELT FINDS ITS FAMILY
"He's such a good kid. He did not deserve this."
Lori Freni was supposed to see her 19-year-old Army serviceman son Austin head back to base after the holidays.
"Austin's in rough shape. He's pretty banged up," she told FOX 29.
FACEBOOK FRIENDS REACH OUT TO HOMELESS VET LIVING IN WALMART PARKING LOT
But now, he lays in Jefferson University Hospital with severe facial injuries after being jumped while leaving the Mummers Parade festivities on Sunday.
"Group of 10-15 guys walked by me (making) derogatory comments towards Austin's Army jacket," she explained.
Then she says one of the young men struck Austin before others piled on.
"Me and his girlfriend tried pulling them off and they hit us. We got hit in the face. She got thrown in the street," his mom explained. "He's got to get plates put in his jaw and his mouth will be wired shut for the next eight weeks."
Austin came home from Fort Benning, Georgia in a pre-Christmas surprise arranged by a stranger after Lori struggled to raise money for the airfare.