Socialist students at Kent State refuse to take part in 'capitalist vs. socialist food drive'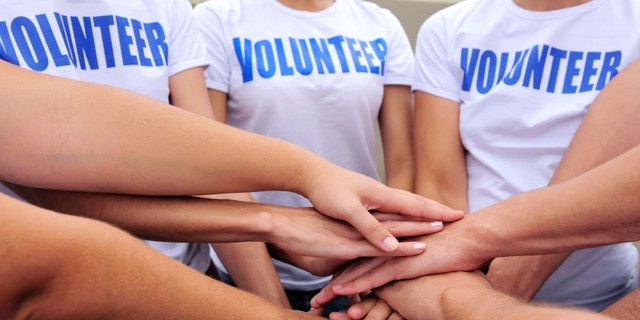 Two capitalist groups at Kent State University invited student socialist groups on campus to a canned food face-off – hoping the two sides could briefly put their political beliefs aside for a common good.
The groups, Young Americans for Liberty (YAL) and Turning Point USA (TPUSA), sent out a joint invitation to two socialist groups, the Young Democratic Socialists of America (YDSA) and Socialist Collective, ahead of a campus-wide canned food drive ending this Friday.
"We decided to engage in a friendly challenge in hopes to increase donations overall because a challenge is always a way to get people active and willing to participate, and to ease tensions that have been prevalent," TPUSA chapter president, Kaitlin Bennett told Fox News.
But the socialist groups refused to take part in the "capitalists vs. socialists canned food drive," saying they would not participate in an event with a group with "dangerous" views.
"While this event would benefit the public greatly," the YDSA club said, they "do not work with organizations that promote/endorse figures who do promote sexism, racism, homophobia, transphobia, Zionism, or any other intolerant dangerous belief."
YDSA chapter co-chair, Ethan Comeriato, doubled down on the statement, telling Fox News TPUSA and YAL claim one thing but their "words and actions say otherwise."
"While YDSA is always willing to compromise, we refuse to compromise on racism, sexism, homophobia, xenophobia, or any other hateful rhetoric," Comeriato said. "We are grateful for the support and solidarity being shown by the student body and other progressive organizations on campus."
YAL chapter president, Kevin Cline, told Fox News it honestly wasn't a "gotcha moment" but an opportunity to "smooth over the contentious political environment."
"The purpose of this challenge was to extend an olive branch to our ideological counterparts on campus, open up a mutual dialogue and friendly channels of communication, and accomplish some good for our community in the process," the capitalist groups said in a joint statement.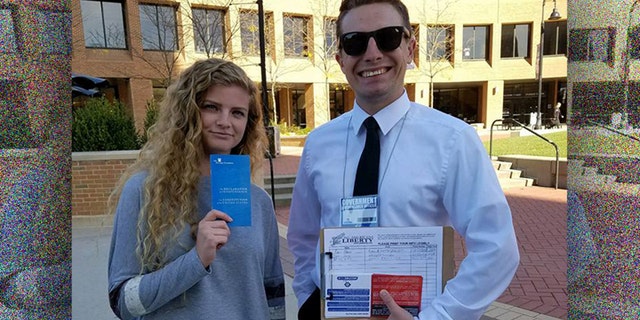 Cline said they envisioned both groups shaking hands and taking a picture Friday after tallying up all their canned foods.
Neither the socialist groups nor Kent State University responded to requests from Fox News seeking comment.
The groups will now hold separate canned food drives.